Who We Are
Utthunga is an Industrial Automation Solutions and Services Company specialized in process automation, Factory & Building Automation, Power & Utility and, automotive sectors. We expertise in providing intelligent solutions for device integration, connectivity, OPC, IT-OT integration, IIoT/Industrie 4.0 solutions to global Industrial Automation OEMs and manufacturing companies. We act as partners to enable our customers in their digital transformation journey.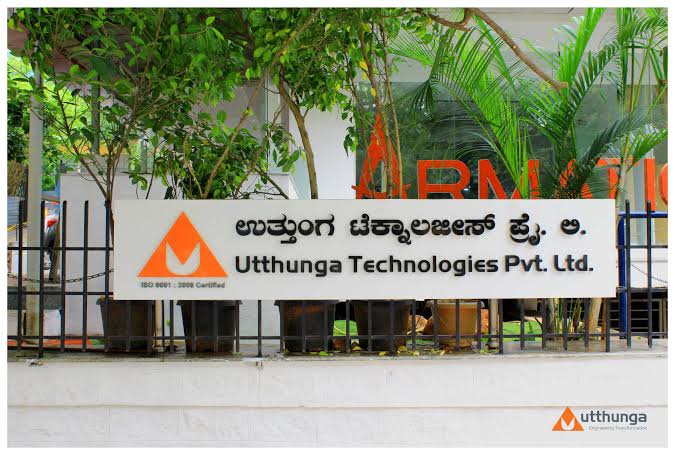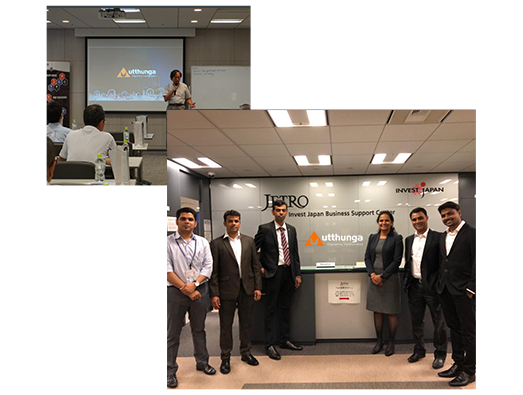 Growth Story
Utthunga has completed 12 years of successful operations. Our journey started in 2007 with a team of three visionaries, and ever since we have been expanding, constantly looking out for outstanding engineering capability. We have come a long way with a family of passionate professionals and now we have an expanded team of people from different nationalities. Since Utthunga's inception, our expert engineers have been creating advanced automation systems for extreme conditions utilizing the latest technologies to produce high speed, precise results.
What We Do
Our Vision
To be the preferred and trusted technology partner in automation solution.
Our Mission
Deliver the best possible and reliable software solutions to help our clients improve efficiency and business profitability.
Customer Centricity
Our thinking, planning and acting are based on customers and their businesses. We offer what the customer wants rather than what we have on offer.
Innovation
We think and act for our customers. We bring value to our customer business by creating best-in-class innovation that is irrefutably valuable. Our offerings are cutting-edge and creative.
Passion & Excellence
We love what we do. We are willing to tread the path of excellence such that our customers and market get the best-in-class offerings.
Collaboration & Camaraderie
We work together with our customers towards our vision. We collaborate instead of competing. We are in this together!
Why Us
Domain & Technology Experience
Utthunga has a passionate team of domain and technology experts with decades of experience in building the Industrial Software Applications.
Quality Software
Utthunga's ISO 9001:2015 and ISO 27001:2013 Quality Process helps in delivering quality software with clearly defined process documentation at every stage of development.
Accelerators for Quick Development
Utthunga's proprietary frameworks like DPI, uSimulate, OPC servers, etc. act as an accelerators in building quick solutions for our customers.
Customizable Business Model
Utthunga offers a flexible business model based on your need, be it dedicated offshore development center (ODC) or team collaboration both offshore and onshore.
Passionate Team
Utthunga's customer-focused passionate team has earned good customer satisfaction rate over the years. Our thoughtful leaders, excellent communicators, hardcore go-to-guys for technology innovations and compassionate team players with proven records have made remarkable contributions in the automation industry.
Happy Customer Portfolio
Utthunga has worked with industry leaders for 12 years and has built a strong and happy customer portfolio. Utthunga can become your preferred and trusted technology partner in your journey too. Utthunga offers a flexible business model based on your need, be it dedicated offshore development center (ODC) or team collaboration both offshore and onshore.