Product Engineering Services
Design and Develop Bespoke Products that Transcend Expectations with Utthunga's Product Engineering Services
Turn concepts/ideas into exceptional products that redefine industries and captivate users using our end-to-end product engineering services.
With a passion for problem-solving, we harness cutting-edge technologies and industry best practices to engineer robust, future-proof products that propel your business ahead of the curve. From product ideation and prototyping to full-scale development, quality assurance, optimization, and maintenance, we diligently guide your project through every phase, ensuring seamless integration and flawless result.
Fig: Utthunga's End-to-end Product Engineering Services
Whether you seek to improve existing systems or develop revolutionary breakthroughs, our commitment to excellence ensures that your vision becomes a tangible reality. Embrace the future of industrial automation with us and unlock the door to limitless possibilities.
A Reliable Partner for Your Every Product Engineering or Industrial Automation Needs
From consultancy and advisory to new product development to product maintenance and lifecycle management, our end-to-end product engineering services have you covered.
Application Engineering
Platform Engineering
Data Engineering
Process Engineering
Cybersecurity
Cloud Engineering
Infrastructure Services
AI, ML, and Analytics
Hardware Development
Verification & Validation
Pre-compliance Testing
Certification Services
VAVE
Sustenance Engineering
Manufacturing Services
Driver Development
Stacks & Reference Designs
Integration Services
Verification & Validation
Pre-compliance Testing
Certification Services
Design Engineering
Reliability Engineering
Rapid Prototyping
Failure Testing
Manufacturing
Sensor to Cloud Expertise
Leverage our industrial automation and engineering expertise to design, develop, optimize, and manage systems/applications across the Production, Sensing and Manipulating, Monitoring and Supervising, Manufacturing Operations Management, Business Planning and Logistics, and Cloud levels.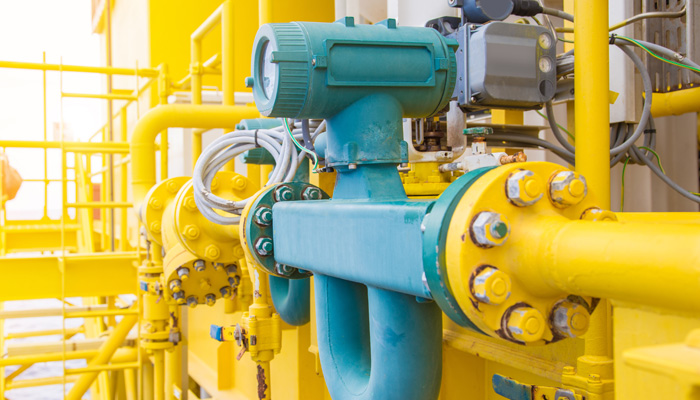 Temperature
Pressure
Humidity
Gas
Flow
Level
Leakage
Vibration
Optical
Proximity
Motors
Valves
Pumps
Safety Switches
Positioners
Drives
VFDs
Access Controls
Sensing and Manipulating 
PLC, Safety PLC, DCS Controllers, RTUs, MTU, Batch Controllers
I/O Modules, Gateways, Bridge Devices, Device Integrator
Configurator Apps for DCS Systems
DCN Controller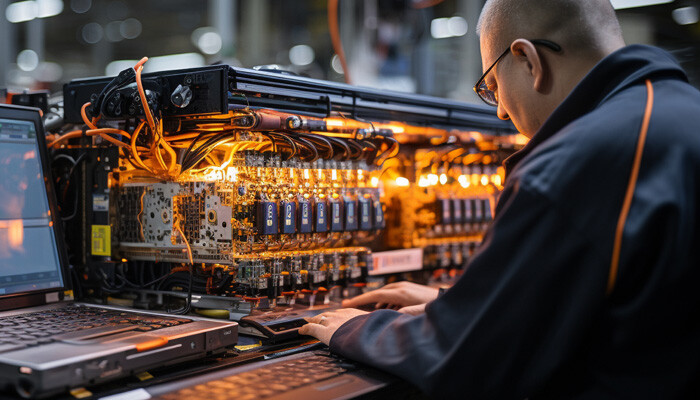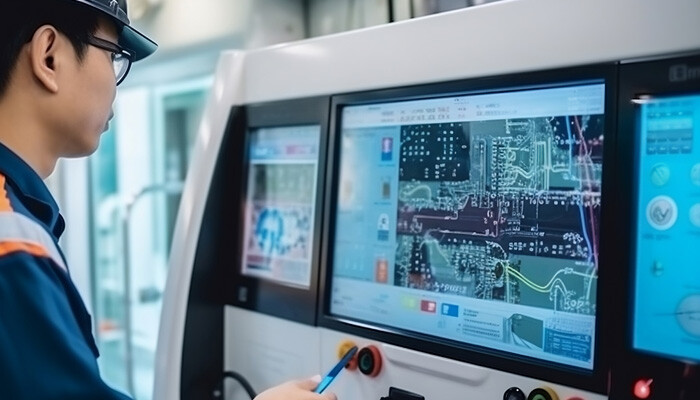 Monitoring and Supervising
SCADA (Types-Monolithic, Distributed, IoT)
 HMI
 RTV
System Managers
System Asset Viewer
Configurator Apps for SCADA Systems
Monitoring Apps
Plant Monitoring Apps
Condition Monitoring Systems
Alarm Management Systems
Manufacturing Operations Management
Management Execution Systems (MES)
Historian
Advanced Process Control (APC)
Quality Monitoring Systems (QMS)
Plant Monitoring Systems & Applications
Privileged Access Management System (PAMS)
Product Information Management System (PIMS)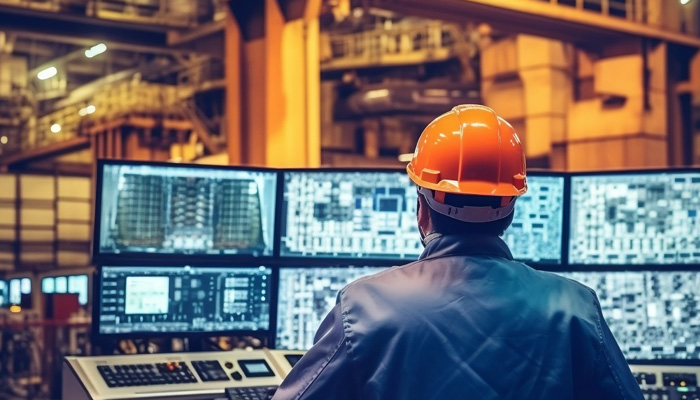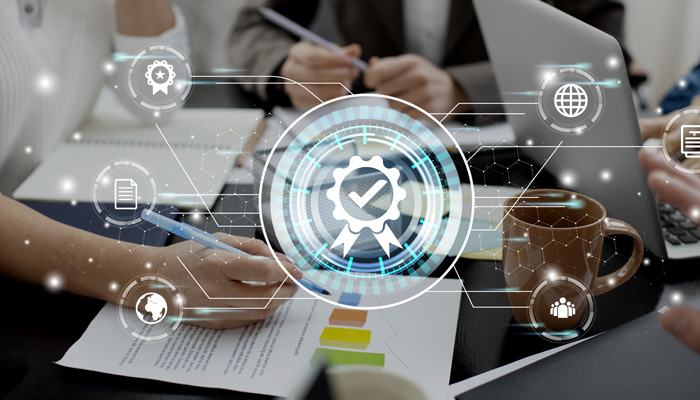 Business Planning and Logistics
ERP/CRM/PLM
CMMS (Computerized Maintenance Management System)
EAM (Enterprise Asset Management)
Cloud
Cloud Platform Setup
Cloud Migration & Transformation
Business Intelligence & Data Analytics
MNOC & NMS Services
Cloud Security
Private-cloud, Hybrid-cloud, and Multi-cloud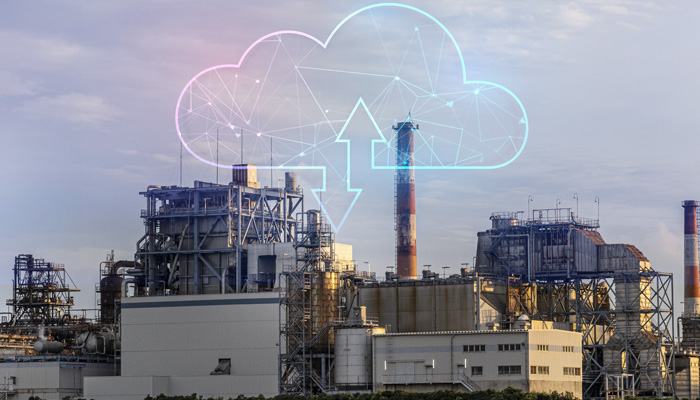 Oil & Gas
Drilling Equipment Enhancement
Subsea System Innovation
Remote Monitoring/Asset Management Solutions
Safety Equipment Innovation
Pipeline Integrity Solutions
Environmental Compliance Tools
Wellbore Optimization
LNG and Gas Processing Innovations
Refinery Process Optimization
Offshore Platform Upgrades
Waste Management Systems
Power
Power Plant Design and Engineering
Renewable Energy System Integration
Transmission and Distribution System Optimization
Smart Grid Solutions
Energy Management Solutions
Substation Design and Automation
Power Plant Performance Monitoring
Renovation and Retrofitting
HVDC and FACTS Systems
Cybersecurity Solutions
Distributed Energy Resources (DER) Integration
Cogeneration and Combined Heat & Power (CHP) Systems
Emission Reduction Solutions
Microgrid Solutions
Discrete Manufacturing
Custom Machinery Design
Advanced Robotics Integration
Smart Factory Solutions
Additive Manufacturing Innovation
Product Lifecycle Management (PLM)
Supply Chain Optimization
Quality Control and Inspection Systems
Energy Efficiency Solutions
Digital Twin Implementation
Product Customization Platforms
Human-Machine Interface (HMI) Design
Sustainable Manufacturing Solutions
Lifecycle Assessment and Circular Economy
IoT-enabled Production Lines
Metal and Minerals
Metallurgical Process Optimization
Custom Equipment Design
Mining Equipment Innovation
Materials Selection and Alloy Development
Mineral Processing Solutions
Tailings Management Systems
Environmental Compliance Solutions
Automated Mining Systems
Remote Sensing and Monitoring
Waste-to-Resource Solutions
Resource Estimation and Reserves Management
Supply Chain Optimization
Cement
Process Optimization and Efficiency Enhancement
Kiln and Grinding System Upgrades
Alternative Fuel Integration
Clinker Production Efficiency
Quality Control and Testing Solutions
Emission Reduction Solutions
Material Handling Systems
Automation and Control Systems
Sustainability Initiatives
Plant Safety Enhancements
Process Simulation and Modeling
Recycling and Waste Management
Food and Beverage
Food Processing Equipment Design
Automation and Robotics Integration
New Product Development
Food Safety Systems
Quality Control Solutions
Batch Processing Optimization
Traceability and Recall Systems
Sustainable Packaging
Process Efficiency Enhancement
Chemical
Chemical Process Design and Optimization
Process Safety Analysis
Equipment Design and Customization
Environmental Compliance Solutions
Chemical Process Simulation
Quality Control and Analytics
Batch and Continuous Processing Solutions
Process Automation and Control
Chemical Waste Management
Chemical Product Lifecycle Management
Regulatory Consulting
Pharmaceutical
Process Automation and Optimization
Equipment Design and Validation
Quality Control Solutions
Validation and Compliance Services
Drug Delivery Device Innovation
Pharmaceutical Packaging Solutions
Regulatory Consulting
Formulation Development
Bioprocess Engineering
Data Analytics and AI Applications
Continuous Manufacturing Systems
Pharmaceutical Supply Chain Management
Fertilizer
Process Design and Simulation
Custom Equipment Design
Automation and Control Systems
Quality Control and Testing Solutions
Environmental Compliance Solutions
Traceability and Certification Systems
Energy Efficiency Strategies
Regulatory Compliance and Certification Support
Supply Chain Optimization
Sustainability Consulting
Wastewater
Wastewater Treatment System Design
Advanced Treatment Technologies
Biological Treatment Solutions
Water Reuse and Recycling Systems
Sludge Management Solutions
Odor Control and Air Emissions Mitigation
Instrumentation and Control Systems
Stormwater Management Solutions
Water Quality Monitoring
Decentralized Wastewater Treatment
Zero Liquid Discharge (ZLD) Systems
Green Infrastructure Design
Resilience Planning
Regulatory Compliance Consulting
Energy Recovery Solutions


1. Complete Digitization and Automation of O&G Drilling Operations
Approximately 300,000 bbl increase (25% improvement) in oil production
30% reduction in field visits per month
30% reduction in maintenance costs and 15% reduction in unplanned maintenance leading to approximately $200 million in annual savings in operational expenses
30% reduction in machine downtime; 20% improvement in equipment uptime
20-40% increase in the life of machines
Increased safety
2. Integration of ISA100 Wireless Communication Standard to Enable Remote Monitoring and Management
40% increase in the number of devices on the network
35% reduction in installation time
25% reduction in downtime due to fewer maintenance requirements
30% reduction in power consumption
100% automated data collection, eliminating manual data collection processes and safety concerns
3. Obsolescence Management of Gas Alarms and Safety Devices
30% reduction in component sourcing time
25% decrease in production delays
15% cost savings
100% environmental compliance
4. Enhanced Performance Monitoring and Predictive Maintenance of Wind Turbines
Seamless remote monitoring
30% reduction in maintenance costs due to predictive maintenance & analytics
Continuous cloud accessibility; simplified data transmission, aggregation, and analytics leading to improved performance
5. Valve Re-design and Development
40% quicker Time to Market
Easy maintenance
Seamless control and monitoring capabilities
Why Choose Utthunga as Your Product Engineering or Industrial Automation Partner?
Technology
Sensor to cloud full-stack IT and OT technology expertise.
Domain
Multi-domain industry expertise — O&G, Discrete Manufacturing, Pharmaceutical, Metal and Minerals, Power, Cement, F&B, Chemical and more.
Product
Deep familiarity with the industrial product landscape of field instruments, controllers, and software.
1. What are the benefits of outsourcing product engineering services?
The benefits of outsourcing product engineering services are many. This includes:
Cost saving
Access to specialized expertise
Faster time-to-market
Scalability
Risk mitigation
Reduced infrastructure costs
24X7 development cycle
Reduced management overheads
Economies of scale
However, it's important to note that outsourcing product engineering services also entail significant challenges. Hence, you must opt for the right outsourced product engineering company that meets your requirements.
2. What are the traits/qualities to look for in a product engineering company?
The key qualities to look for in a product engineering company include:
Technical expertise
Domain expertise
Proven track record
Effective communication
Innovation and creativity
Quality focus
Scalability and adaptability
Client-centric mindset
Proven methodologies
Long-term partnerships
Security and confidentiality
Commitment to deadlines
Take time to thoroughly assess the qualities and capabilities of product engineering companies before finalizing one. You can opt to request a detailed proposal, conduct interviews, and even begin with a small pilot project to get a first-hand understanding of the capabilities of a product engineering company.
3. How to select the best product engineering services company in the US?
Here is the step-by-step guide to help you select the best product engineering services company in the US:
Clearly outline your project requirements, goals, and objectives.
Research online, ask for recommendations, and explore industry forums to identify and shortlist potential product engineering companies that align with your objective.
Review each product engineering company's portfolio and case studies to assess their experience and expertise in handling complex projects.
Reach out to references and check online reviews & testimonials to gather insights from past clients.
Evaluate the technical skills and expertise of the product engineering company's internal team.
Schedule meetings to evaluate the product engineering service provider's willingness and responsiveness to understand your unique requirements.
Inquire whether the product engineering company offers a robust testing process to ensure the final product meets the required quality standards.
Inquire whether the product engineering or industrial automation company offers a robust testing process to ensure the final product meets the required quality standards.
Ensure that the product engineering company follow strict data security measures and complies with relevant regulations.
Request detailed proposals to compare the cost estimates while considering the value provided.
Assess whether the product engineering company's work culture, values, and communication style align with your own company's culture.
Make an informed decision based on the most critical factors for your project's success.
4. What are the steps involved in industrial product engineering?
Following are the steps involved in industrial product engineering:
Idea generation and conceptualization
Market research and analysis
Feasibility assessment
Concept refinement and design brief
Sketching and initial prototyping
Detailed design and engineering
Prototyping and testing
Iterative design refinement
Design validation and simulation
Manufacturability assessment
Final design freeze
Tooling and production preparation
Mass production
Testing and quality assurance
Continuous monitoring and improvement
5. How can a product engineering company help you with Industry 4.0 transformation?
Here's how a product engineering company can guide and facilitate Industry 4.0 transformation for your organization:
i. Technology Expertise:
A product engineering company can help your organization select and implement the right technology that will align with your Industry 4.0 transformation goals.
ii. Digital Strategy Development:
The product engineering service provider can help you develop a digital strategy that outlines how to effectively adopt and implement Industry 4.0 technology.
iii. Data Management and Analytical:
A product engineering service provider can design and implement data pipelines and analytics platforms that will help you derive valuable insights from Industry 4.0 technology and optimize your decision making.
iv. IoT implementation:
You can easily design, develop, and deploy IoT-based solutions that are tailored to your needs with the help of a product engineering service provider.
v. Automation and Robotics:
A product engineering company can help you design and integrate automated systems that are aligned with your manufacturing needs.
vi. Machine Learning and AI:
An industrial engineering company can help you optimize your operations by leveraging their AI and ML expertise. They can develop machine learning models and deploy AI-driven solutions.
vii. Cybersecurity and Data privacy:
An industrial engineering service provider can implement robust cybersecurity measures to protect your systems, data, and intellectual properties.
viii. Custom Software Development:
A product engineering service provider can create bespoke industrial software that is tailored to your needs.
ix. Continuous Improvement:
Reliable product engineering companies can optimize your processes, technologies, and systems based on market data and performance data.
x. Monitoring and reporting of performance:
An industrial engineering company can help you design dashboards and reporting tools to provide real-time insight into your business.
6. What are the common challenges that are hampering industrial automation?
Here are some of the common challenges that is obstructing industrial automation:
Complexity of integration
Legacy system compatibility
Customization requirements
Change management
Data security concerns
Skill gap
High initial costs
Maintenance and downtime
Complexity in validation and compliance
Scalability
Lack of clarity on ROI
Rapid technological changes
By partnering with a reliable and efficient product engineering service provider, businesses can overcome these challenges and ensure that industrial automation implementations are successful, efficient, and aligned with business objectives.
7. How can Industrial Engineering companies help you with IoT implementation?
Industrial engineering companies can assist in planning, designing, and implementing Internet of Things (IoT) solutions for businesses across various industries. This includes:
• IoT Strategy and Planning
• Requirement Analysis
• Technology Selection
• System Architecture Design
• Hardware Integration
• Custom IoT Software Development
• Data Management and Analytics
• Edge Computing Solutions
• Cloud Integration
• IoT Testing and Validation
• Regulatory Compliance
• Continuous Monitoring and Maintenance
• ROI Analysis and much more
8. What are the challenges that prevent manufacturing companies from realizing IT-OT convergence?
The common challenges that prevent manufacturing companies from fully realizing IT-OT convergence include the following:
Technology silos
 Diverse technology landscape
Data incompatibility
Security concerns
Lack of standardization
Skill gap
Budget constraints
Legacy system compatibility
Lack of clear strategy
Regulatory compliance
Data privacy concerns
One of the easiest ways to overcome the IT-OT convergence challenges is to partner with a reliable product engineering company. Leveraging their technical expertise, integration skills, and industry know-how, a dedicated product engineering service provider will help you achieve the much sought-after IT-OT convergence quickly and efficiently.
9. What are the end-to-end product design and development services offered by product engineering companies?
The end-to-end product design and development services offered by a premier product engineering company such as Utthunga include:
Conceptualization and ideation
Product design and prototyping
Engineering and development
Testing and validation
Prototyping and iteration
Manufacturing support
Quality control and assurance
Regulatory compliance and certification
Post launch support and maintenance
Sustainability and environmental consideration
Continuous improvement
End-of-life management
10. How do product engineering companies facilitate end-to-end Digital Transformation?
Leveraging their expertise in technology, engineering, and innovation, product engineering companies facilitate digital transformation by offering end-to-end assistance. This includes:
Digital strategy consulting
Technology evaluation and adoption
Custom software development
IoT and connectivity solutions
Data analytics and insights
Legacy system modernization
Digital product development
Cybersecurity and compliance
Cloud migration and integration
Continuous improvement
Process automation
AI and ML integration
11. What is product engineering services?
Product engineering services involve the systematic design, development, deployment, and enhancement of physical products. From conceptualization, design, and development to prototyping, testing, full-scale deployment, monitoring, maintenance, and enhancement, product engineering services encompass the entire spectrum of product lifecycle.
12. How product engineering companies can drive industrial automation?
Product engineering service providers can contribute to the advancement of industrial automation in many ways. This includes:
 Research and Development
Customized automation solutions
Integration services
IoT and data analytics
Prototyping and testing
Collaboration
Training and support
Scalability
Continuous improvement
Essentially, by staying at the forefront of technology advancement, product engineering companies offer bespoke automation solutions along with comprehensive connectivity & integration expertise necessary to drive industrial automation across the length and breadth of the organization. In the process, they play a pivotal role in shaping the future of smart manufacturing.
13. What are the different types of industrial products that can be designed and developed by product engineering companies?
Here is a list of industrial products that can be designed and developed by product engineering companies:
Software Products-
Industrial Control Software
Process Automation Software
SCADA (Supervisory Control and Data Acquisition) Systems
Manufacturing Execution Systems (MES)
Quality Control and Inspection Software
Data Analytics and Reporting Tools
Simulation and Modeling Software
Maintenance and Asset Management Software
Industrial IoT (IIoT) Platforms
Hardware Products:
Manufacturing Equipment
Material Handling Systems
Industrial Robotics
Industrial Tools
Safety Equipment
Environmental Control Systems
Energy Management Systems
Material Processing Equipment
Fluid Handling Systems
Instrumentation and Control Systems
Chemical Processing Equipment
Water Treatment Systems
HVAC Systems
Material Testing and Quality Control Equipment
Mining Equipments
Oil and Gas Equipment
Food and Beverage Processing Equipment
Embedded Systems:
Embedded Controllers and Microcontrollers
Real-time Operating Systems (RTOS)
Embedded Sensors and Actuators
Embedded Control Systems for Vehicles
Industrial IoT Edge Devices and many more
Bank on Us for Your Industrial Automation and Product Engineering Needs!