IIoT has opened up a gamut of opportunities and benefits for machine builders. From increased visibility and accelerated innovation to enhanced customer service efficiency and reduced costs, the opportunities and benefits are endless. No wonder, a majority of the machine builders are open to embrace IIoT and implement it across the board. However, the connectivity and interoperability challenges, which can lead to the creation of a highly fragmented ecosystem with siloed data and disparate workflows, is preventing the machine builders from starting the IIoT journey.
At Utthunga, we assist machine builders to overcome the end-to-end connectivity & interoperability challenges, and discover the true potential of IIoT. By offering a range of integration, connectivity, migration, monitoring, and analytics services, Utthunga facilitates the creation of a truly connected IIoT ecosystem with real-time data transfer and analytics capabilities.
IIoT Integration Solutions & Services Provided by Utthunga
As a leading IIoT integration partner that is trusted by machine builders from across the globe, we offer following IIoT solution stack and services:
Utthunga's IIoT Solution Stack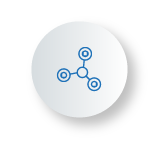 We have mastered the full-stack of Edge. Using our highly customizable edge connectivity framework, SE-Suite Edge Stack, we enable machine builders to seamlessly connect their machines and the ancillary components with other industrial assets and cloud systems. We also enable the machine builders to run data processing and analytics locally close to the machine.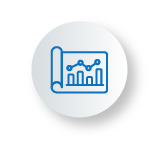 Our IIoT integration stack enables machine builders to bridge the silos in their industrial ecosystem and create a centralized point of view for visualization and reporting. In the process, it empowers machine builders to have end-to-end visibility into deployments & data across machines, lines, processes, and facilities. The deployment can be on cloud, on-premise, or hybrid.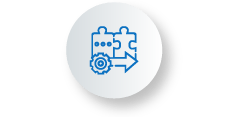 We specialize in turning machine builders into analytics-driven organizations. By combining the latest Big Data technologies with deep industry expertise, we assist machine builders to capture the optimum value of data flowing from their machines and take effective intelligence-driven decisions.
Utthunga's IIoT Integration Services
Remote Asset Monitoring/Management
Leveraging our Remote Asset Monitoring/Management services, machine builders can seamlessly connect with their machines spread across different locations/geographies and provide proactive customer service. This provides machine builders an opportunity to reduce risk, optimize functions, and improve safety mechanisms.
Predictive and Preventive Maintenance
We assist machine builders to predict failures in machines before they happen. Using real-time monitoring and analytics capabilities, we enable machine builders to identify deviations in IIoT functions that could lead to performance issues and machine breakdowns.  .
Productivity, Optimization, and Automation
Leveraging our productivity, optimization, and automation services, machine builders can stabilize and continuously augment the quality of functions and operations.  
Controls Engineering
We enable remote implementation, programming, and management of PLC (Programmable Logical Controller), SCADA (Supervisory Control and Data Acquisition), and other automation systems. 
Did You Know?
IIoT-based predictive maintenance solutions are expected to reduce factory equipment maintenance costs by 40% – Deloitte
Using IIoT insights for manufacturing process optimization can lead to 20% higher product count from the same production line – IBM
Why Choose Utthunga as Your IIoT Integration Partner?
Opt for our IIoT integration services and solutions to reap following benefits:
Leveraging data and analytics, we enable machine builders to spin customer service by 180 degrees. By empowering them to be proactive rather than being reactive, we offer them a way to protect profitability of the service business.
Our IIoT integration solutions and services accelerate the R&D process. By linking the design and development process with real-time data generated under actual operating conditions, we enable machine builders to identify potential problems and develop proactive, business-forward strategies
Leveraging our IIoT integration solutions and services, machine builders can seamlessly track the Remaining Useful Life (RUL) of the commissioned machine along with its components and proactively manage the inventory of spare parts. In the process, we enable machine builders to augment their after-sales turnover.
Bank on Utthunga for Your IIoT Integration Needs
If you would like to take your business to the NEXT LEVEL, we are here to assist you!