Battery formation is a very fundamental process for determining the ultimate quality of the Lead Acid Batteries. During the various stages of the formation, measurement of values at the right time is very important and basically this is helpful in determining the quality of battery formation. GM-100 is said to be a perfect package for the effective management of the battery formation.
Benefits
Let us have a look at the benefits of implementing GM-100 based battery formation management.
Guided Measurements: Operators may be trained in the process. Guided measurement processes eliminate the risk of missing measurements.
Integrity of data is assured: Tampering of data is completely avoided as time stamp is associated with every data capture for each second.
Timely Measurements: Timely alerts to the operator to measure the required data helps to avoid unintentional missing of measurement of data.
Paperless Process: The cumbersome process of maintaining papers not only involves higher costs but also has other problems such as storage, protection, searching etc.
Online availability of Data: The data captured is available online at all times and therefore timely decisions can be taken at all times.
Trends: Due to the online availability of data, important trends on failures, shorts, reprocessing, specific energy etc. can be brought out.
Active Analytics: The analytics are based on Models, Shifts, Lines, Chargers, Banks, Operators etc. They can be brought out for transparent and efficient operation of the formation. Thus the system will be proactive in providing the required insights in dashboards for effective decision making.
Reduction in unnecessary manpower: Manpower required for Measuring, recording, Collating, Analyzing, stacking etc. can be optimized.

Features of GM-100
GM-100 contains all the necessary accessories and the Battery Formation application. This application guides the operator with various states of the operation. This helps to reduce the errors that may occur otherwise.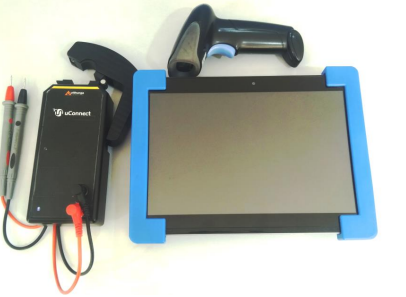 Tough Interface
The application is very easy to learn and use.
Guiding Wizards
It enables quick learning and disciplined data reading
Insta Sync
The data is instantly available on the web page
Specific Dependency on GM -100 is gradually eliminated
Island Mode
Stores all the data locally
Eliminates IT network dependency
The data will be synced to the WebApp, once the network is resumed
Measures Alarms
Prompts the user to take the reading in time
Other Notifications
Helps user to validate the readings
Wi-Fi enabled
Syncs to the Web App instantly over Wi-Fi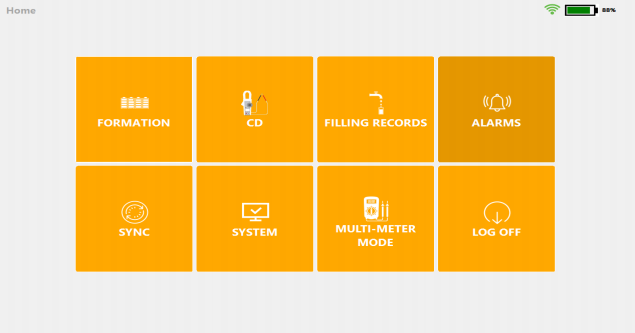 Features of GM-100 Web App
The data will be continuously synced between GM-100 and Web App
Dash Board: The formation area information is available instantly in terms of available banks, circuits
Alarm generation: The alarms can be monitored from a central location
Detailed Data: The reading time is recorded to the seconds level
Accuracy of Data: As the probes are being integrated with the device, the data sanctity is maintained
Formation Reports:.Detailed reports of all formation data is available
Formation Log Sheet: The log sheet can be generated in the required format
Analytics: Trends on failures, usage etc can be brought out clearly
User Management: User and role management can be done centrally
Device Management: GM-100 devices may be managed centrally
Formation Configuration: Formation aspects such as Banks, Circuits, Models, Barcodes can be configured for your process