Did you know?
• Digital technologies have the potential to unlock $1.3 trillion of value annually for the manufacturing sector alone by 2025 (Source: McKinsey)
• 65% of the world's GDP will be digitalized by 2023, creating an immense opportunity for companies that successfully implement digital strategies to gain a competitive edge (Source: IDC)
• 76% of customers expect companies to understand their needs and expectations (Source: Salesforce)
• Digital transformation in the manufacturing sector could lead to a $3.7 trillion increase in efficiency gains by 2025 (Source: World Economic Forum)
• Digitally advanced manufacturing companies experience 20% higher productivity and 20% lower costs (Source: Deloitte)
• Digital technologies have the potential to reduce global carbon emissions by 15% by 2030 (Source: The United Nations)
Streamline operations, optimize supply chain, enhance productivity, and meet evolving customer expectations using Utthunga's Digital IT services.
We combine our deep expertise in IT and OT to empower manufacturing companies to navigate the complexities of digital transformation. Our Digital IT services enable you to unlock new levels of efficiency and agility through state-of-the-art technologies such as IoT, AI, cloud computing, and data analytics.
What's more, our commitment goes beyond technological advancements. We firmly believe that sustainable solutions are the cornerstone of long-term success. By integrating eco-conscious practices into your digital transformation strategy, we help you reduce waste, minimize environmental impact, and achieve operational efficiency.
Partner with us to revolutionize your manufacturing operations through digital transformation and sustainable solutions. Let's bridge the gap between potential and reality, ensuring your organization thrives in the digital era while meeting sustainability goals.
Our Comprehensive Digital IT Services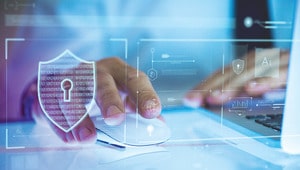 Cybersecurity Services
Mitigate risks, overcome threats, and ensure data confidentiality, integrity, and availability using our cybersecurity services. From vulnerability assessments and penetration testing to threat monitoring and incident response, we offer holistic solutions that protect your organization from ever-evolving cyber threats.
ERP & Application Development Services
Design and build robust, scalable, and intuitive applications tailored to your unique requirements using our ERP/application development services. From concept to deployment, we ensure seamless execution, enhanced user experiences, and increased efficiency.
Cloud Transformation Services
Migrate your infrastructure, applications, and data to the cloud with precision and security using our end-to-end cloud transformation services that encompass strategy development, migration planning, infrastructure optimization, and ongoing management.
Business Intelligence and Data Analytics Services
Harness the full potential of your data using our BI and data analytics services that encompass data visualization, predictive analytics, data modeling, and reporting solutions. We transform raw data into actionable intelligence by leveraging cutting-edge technologies and proven methodologies. Thereby, we enable you to identify trends, optimize processes, and unlock hidden opportunities.
Remote Services – NOC, SOC, and Helpdesk Services
Experience enhanced efficiency, security, and productivity with our Network Operations Center (NOC), Security Operations Center (SOC), and helpdesk services. Our NOC services ensure seamless network management, while our SOC services offer protection against cyber threats. Additionally, our helpdesk services provide reliable technical support.
i. Cloud Migration
ii. Infrastructure as a Service (IaaS)
iii. Platform as a Service (PaaS)
iv. Hybrid Cloud Integration
i. Threat Monitoring & Detection
ii. Vulnerability Assessment and Penetration Testing
iii. Security Incident Response
iv. Identity and Access Management
ERP & Application Development
i. Application Development and Maintenance
ii. ERP/CRM/MDM Implementation
iii. System Integration Services
iii. Legacy Application Modernization
iv. RPA & Workflow Automation
v. Quality and Testing
i. Data Visualization and Reporting
ii. Predictive Analytics
iii. Data Warehousing
iv. Data Integration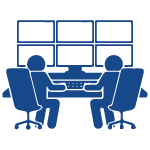 Remote Services – Helpdesk, NOC, & SOC
i. Network Monitoring and Management
ii. Security Operations Center
iii. IT Service Desk Support
iv. Managed IT Services
Business Process Re-engineering for a Leading Pharmaceutical Company
80% improvement in data quality and integrity
Retirement and phase-out of 6 legacy systems
Automation of 28 business processes
10% improvement in OE
Process Optimization for a Leading Chemical Manufacturer
30% improvement in forecast accuracy
40% improvement in collaboration and alignment between departments
25% improvement in performance tracking and issue identification
20% reduction in support costs
30% reduction in issue resolution time
Why Choose Utthunga as Your Digital IT Partner?
Industry Expertise
We are IT and OT experts with a deep understanding of emerging technologies, software development, cybersecurity, and data analytics. This enables us to seamlessly navigate the complexities of the digital world and deliver innovative solutions to our clients.
Comprehensive Solutions
We offer comprehensive digital IT solutions covering a wide range of needs. From cloud computing and cybersecurity to software development and data analytics, we provide end-to-end solutions that enable businesses to thrive in the digital era. Our holistic approach ensures seamless integration and maximum efficiency for our clients.
Customized Approach
We understand that each business has unique goals, challenges, and requirements. That's why we take the time to thoroughly assess our client's needs and offer tailored solutions. Our personalized approach ensures that our clients receive the most effective and relevant solutions for their digital transformation journey.
Technical Excellence
Our team possesses exceptional technical expertise in the realm of digital IT services. With deep knowledge of the latest technologies, programming languages, and industry best practices, we deliver innovative solutions that optimize performance, enhance user experiences, and drive business growth.
Proactive Support
We don't just react to issues; we anticipate and prevent them. Our dedicated support team works diligently to monitor systems, perform regular maintenance, and implement proactive measures, ensuring optimal performance, security, and reliability.
Bank on Utthunga for Your Digital IT Needs