Industrial Mobile App Development
Struggling to find the right industrial mobile app development company. See no further – our developers and UI/UX experts will ensure you get the right mix of technical, domain and cosmetics needed for world-class industrial mobile app development.
Industrial Mobile App Development
Mobility can be described as a contraction of "mobile" and "ability." It refers to the ability to do things even when we are on the go. For example, mobility enables managers to monitor their team even when they are physically in different locations. Mobility enables technicians to monitor equipment performance even when they are away from the production floor. IIoT devices have brought about huge digital transformations in industry processes. Mobility enhances the possibility of getting accurate information at the right time. Enterprise mobility enables better collaboration, faster collection of information, enhanced decision making and improved performance compared to traditional practices. The increasing dependence on mobility has spiked the necessity for businesses to invest in industrial mobile based application development.

Why do Industries Need Mobile Application Development?
Digital innovation and transformation is the need of the day for industries that want to keep pace with the growing competition. Technology has helped automate processes and reduce the time to market. Mobile app solutions have helped industries improve their productivity and provide a safe work environment for their employees. The various other ways in which industrial mobile apps help industries are: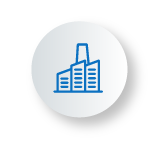 One of the driving force for businesses to adopt mobile applications is for their potential in digital transformation. Businesses investing in industrial Android software development or on any other OS platform, experience an increased level of accessibility and streamlined asset management. These cost-effective and easily configurable applications enable policy, security, data and access management measures to be rolled out effectively. Mobile dashboards provide better visibility and faster reaction time to problems. Further mobile interfaces simplify commissioning, calibration, diagnostics, troubleshooting, repair and replacement of the devices. The direct impact is on the work process effectiveness, streamlining decision-making and ultimately reducing costs.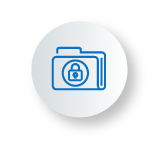 The dependence on paperwork is reduced hence allowing seamless data sharing amongst the various stakeholders as well as the technicians and the on-floor workers. All the data is transmitted securely to storage systems for easy retrieval later. Enforcing strict identity and access management solutions helps limit access and utilization by only the authorized personnel.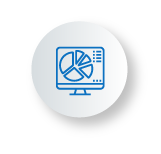 You can leverage mobile applications for richer data visualization. Data visualization helps improve user engagement and interactivity. They also put data into business perspective which make it easier to process information and gain reliable insights.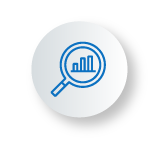 Mobile applications can also help collate data from different sources and analyze them locally at the edge next to the asset/equipment. These analytics will help with quick information and insights for better decision making.
Mobile Application Development Services Provided by Utthunga
Our team of industrial applications developers and designers help build mobile applications that will transform your operations. We offer industrial app development services customized to your specific business requirements and workflow. Whether you are a SMB or a large enterprise, we can deliver tailored mobility solutions for your company.
Custom mobile app development: iOS apps, Android apps, Windows apps
Cloud/Infra support for mobile app development
Leverage our IIoT platform, Javelin, for analytics, predictive maintenance, visualization support and much more
Build mobile HMI
Architecture design and development
UI/UX design
Testing & QA
Implementation & integration
Support & maintenance
Why Utthunga for Industrial Mobile App Development?
Utthunga's technically skilled mobile development team particularly in the industrial android software development can assist & provide support for your project as an extended part of your internal development team, giving you the much-needed flexibility and advantage of accessing wider technological capabilities.
We take pride in its capabilities to create mobile apps of any complexity. With in-depth knowledge acquired by working with various businesses from different industries, we have developed & grown into an organization specialized in enterprise mobility service. Over the years we have worked with mobile, tablet, handheld devices to build configuration, calibration, diagnostic, engineering, commissioning and other engineering applications.
If you would like to take your business to the NEXT LEVEL, we are here to assist you!