Are you looking for an expert team that could take your product/solution idea to completion, using the best practises of the industry. At Utthunga, as a proud industrial software and hardware services company, we have built a fantastic team of engineers for all weathers and all technologies. Our experts come from diverse backgrounds who not only excel in their chosen craft, but also like to continually push the boundaries.
Meet some of our industry experts who drive Utthunga with their passion to deliver the best service to our customers.
Application Development Expert
Adarsh is at heart, a core developer proficient in all the intricacies of developing a complete enterprise application. He has over 10 years of experience in the enterprise applications development while contributing to the delivery of quality solutions for various industrial verticals. He has solid exposure to product and program life cycle management along with technologies including .NET, React JS, Cloud services (Azure, AWS) and C # among others.
Adarsh has people, process and technology management skills needed for creating global delivery models. He is exceptionally versatile in building both remote and offshore teams of developers to deliver solutions from scratch. He holds master degree in Web Computing from Royal Melbourne Institute of Technology, Melbourne, Australia.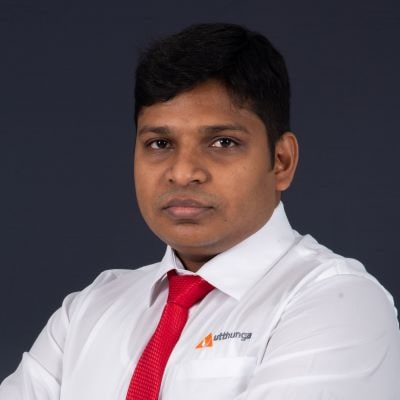 HART Expert
Bharat leads Utthunga's Centre of Excellence for HART protocol. His long and successful 12 years of experience involves programming handheld embedded devices for multiple protocols like HART, Foundation Fieldbus and Profibus. Bharath has also undergone training on HART protocol by FieldComm Group (FCG) in Everett, Washington (U.S). A specialist in OPC-UA based application development, he is also proficient in core embedded OS concepts like embedded Linux, Linux device driver development, networking & Linux socket programming, UI, and ARM architecture programming. Bharath has deep hands-on experience in various software & scripting programming languages like C, C++, Core Java, Swings, Objective C, Oracle, Qt/QML, and project task management tools like Atlassian Confluence, JIRA, Redmine, and BugZilla. In his leisure time, Bharath likes to explore new technologies and read blogs.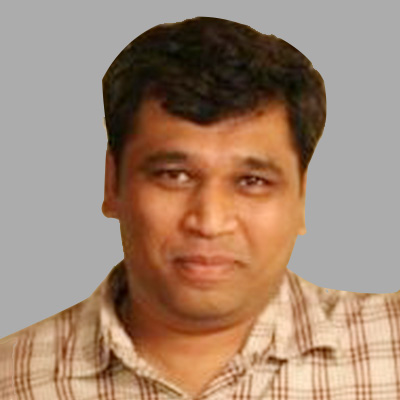 OPC & Industrial Protocols Expert
Chatrapathi is the Director – OPC & Industrial Communications and brand ambassador for Utthunga's OPC expertise. As an OPC expert he has represented Utthunga in the OPC UA specification and OPC PubSub prototyping working groups. He has over 15 years of experience in providing technical solutions and business guidance to the industrial automation world. Chatrapathi has been involved in sharing his extensive knowledge in OPC UA, PROFIBUS and PROFINET technologies through webinars and trainings for Utthunga.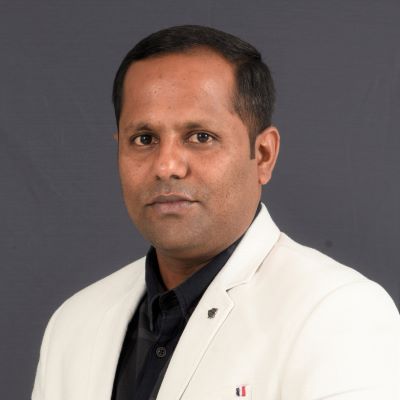 OPC UA Expert
Dharmaraju is a principal architect at Utthunga taking care of the Device Integration (DI) and OPC teams. His 13+ years of experience in several industrial standards, system architecture and product development has enabled him to execute multiple projects based on technologies like FDT/DTM, FDI, EDDL, and OPC-UA. Dharma is the in-house expert in industrial communication protocols like HART/Wireless HART, Profibus, Foundation Fieldbus, Modbus, Ethernet/IP, ISA100 and Bluetooth. His extensive experience in these technologies qualify him to author white papers and represent Utthunga in various international events. The long list of his expertise areas include, but not limited to: C++, VC++, C#, MFC, COM, ActiveX, XML, WCF, WPF, WF, and Xamarin.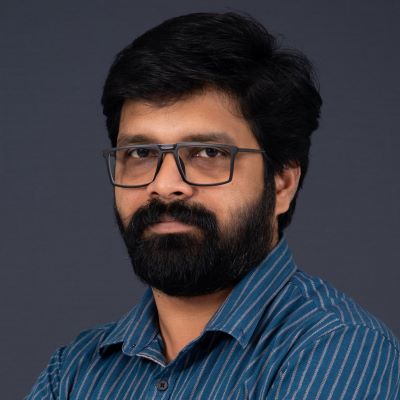 Embedded Design Expert
Jegajith is Utthunga's R&D manager of product development for various electronics and embedded systems. Throughout his career spanning 14+ years, he has led and coordinated teams of embedded system professionals in the development of software, firmware and integrate embedded systems and IoT Devices.
He is skilled in researching, evaluating and synthesizing technical information to design system electronics, firmware and software. Jegajith is also a Machine Learning and Artificial Neural Network Architect, specializing in code optimization for hardware deployment.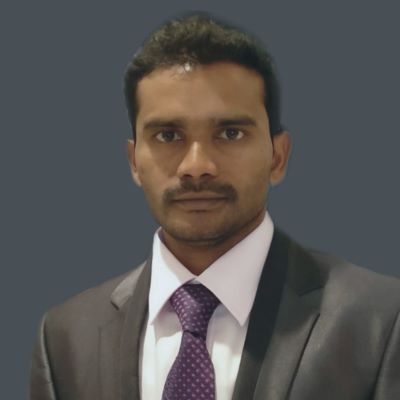 Embedded Design Specialist
Koteswararao is the in-house hardware and embedded design specialist with over 7 years of experience in the entire product development life cycle. He is well versed with the different phases of product development right from concept, design to production including certification and manufacturing. This has helped him in expanding his expertise to include mechanical design, power management, analog/digital, high speed, mixed-signal, audio/video and wireless based technologies used in aeronautical test jigs, industrial systems electronics design, power electronics and multimedia. As an experienced embedded engineer in design and development of intrinsic safe electronics to meet the ATEX certifications, he has co-designed hardware modules of multimedia products which includes fully wireless design and development efforts of electronics and mechanical functions for the IEC markets. He is engaging in circuit designing, simulation, debugging and drafting, PCB layout designing for DFM, DFT, DFR and EMI/EMC devices.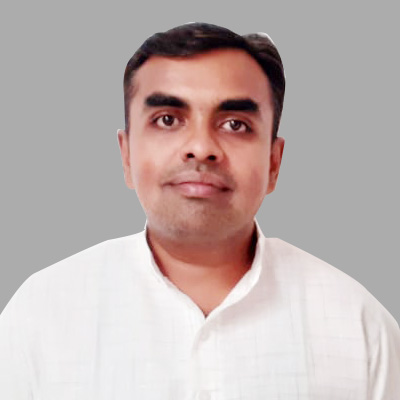 Test Automation Expert
Nandan is our expert software test architect has over 12 years of experience in the testing landscape. He is often referred to as the sign-off gatekeeper for delivering zero business impact and bug free production software. He actively contributes to managing the workflow for AUT/DUT testing with his exceptional software test management and program management skills.
Nandan is passionate about new technologies and quality innovations with a proven track record at Oracle, Cisco, E2Open/SAP labs in past. His core competencies includes test planning, test strategy, functional test estimate and risk mitigation analysis. Nandan is proficient in performance testing, test automation framework development for web applications, mobile and backend automation. He is very fitness conscious and also follows Indian history and culture. He holds a bachelor's degree in Information Science from Visvesvaraya Technological University (VTU).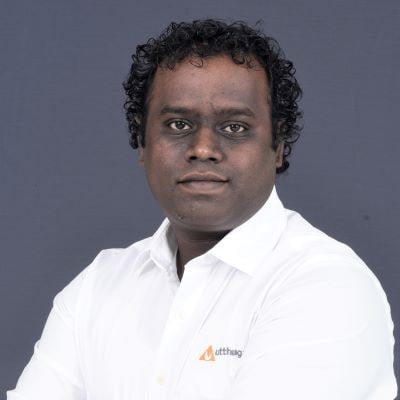 Profibus & Profinet Expert
Nirmal is the in-house Profibus/Profinet expert. He also specializes in test automation of desktop, mobile, web and cloud applications. He has over 10 years of experience in test automation and communication protocols such as ISA100, WirelessHART, Profibus and Profinet. Nirmal is also a PICC certified installer for Profibus and Profinet. An alumni of Cranfield University, UK, is a technical expert for DCS interop testing and protocol validation.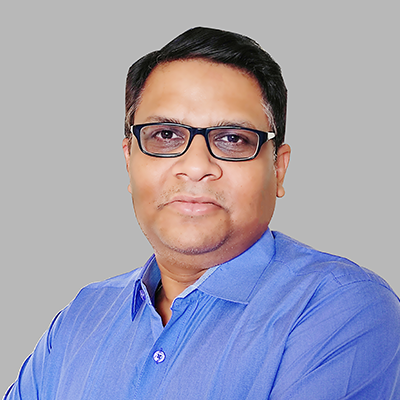 OPC Expert
Praveen leads Utthunga's OPC based product engineering and OPC product portfolio as Chief OPC Solution Architect – Connectivity Solutions. He is a reputed OPC expert and oversees our OPC-based product engineering and the OPC product portfolio. Praveen has more than 20 years of experience in implementing OPC solutions for O&G and other industry verticals. Prior to joining us, Praveen has served in senior roles at MatrikonOPC and Honeywell. At MatrikonOPC he was instrumental in building their OPC team in Bangalore, India. Praveen is also a certified OPC trainer, certified cybersecurity professional, and Honeywell certified system architect. He holds three (3) patents on OPC technologies.
Praveen's technical expertise in .NET, VC++, COM-DCOM, WCF, C# and SQL Server along with his keen understanding of the client's perspective helps him to deliver multiple OPC solutions and products for several use cases. He holds an engineering degree from Mumbai University and PGDST from NCST. During his leisure, Praveen loves playing TT, listening to music, writing and attending poetry meets on regular basis.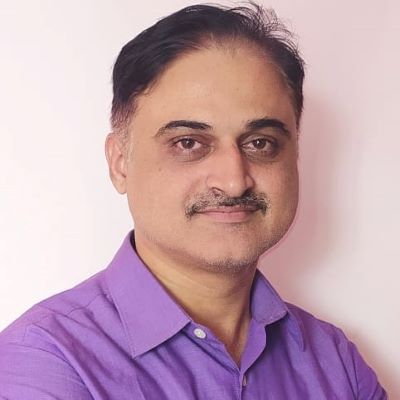 Test Automation Expert
Ravi specializes in the software test automation and manual testing domain. He has experience of more than 15 years into different automation tools like Selenium, Ranorex, TestComplete, UFT, AutoIT and other open source tools. Owing to his understanding and analysis of the technical testing requirements, he is competent to design and develop the necessary automation frameworks. The recommendations offered by him allows execution of multiple process automation projects like DCS Testing, DTM application automation, MS update patching in industrial automation domain for desktop, mobile, web and cloud applications. He is an avid mobile apps game developer and is interested in AI related applications.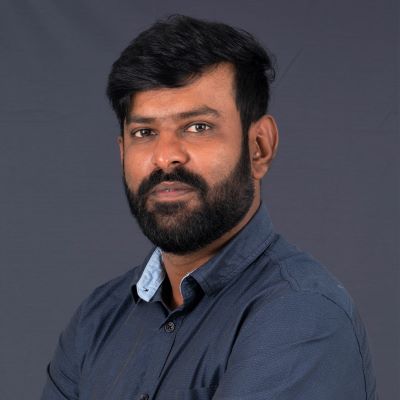 Cyber Security Specialist
Sahan is a cyber-security specialist with over 6 years of experience in testing in industrial and security domain. Working in R&D at Utthunga, his proven areas of expertise are into cyber testing and strategy, VMware virtualization, endpoint security, ethical hacking (VAPT), FDT/DTM and OPC UA. His passion for his forte of security is evident when he is delivering webinars on this topic. Sahan loves to show-off his competitive spirit when on the cricket field.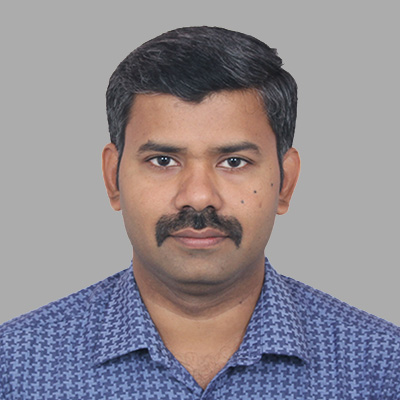 Software Development Expert
Santhoshkumar is a Technical Director at Utthunga with 14 years of hands-on experience in the industrial automation domain. His exceptional knowledge in data acquisition, M2M communication, and data analytics combined with phenomenal skills in architecting complex software systems make him an indispensable part of the Utthunga's software team.
He is experienced in working with customer stakeholders, understanding their requirements, drafting software architecture, agile planning and mentoring developers of all level of experience. This rich experience has helped him architect various applications such as device simulation, device integration, communication stack development, OPC applications, DTM applications, DCS applications and data analytics applications.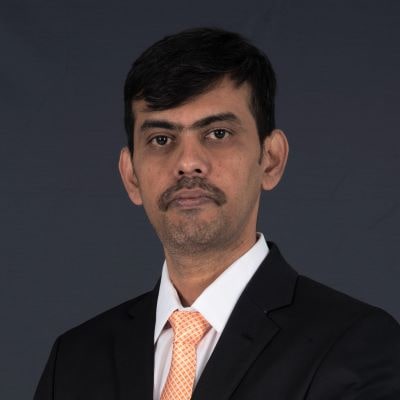 Enterprise Architect
Sivansethu is a seasoned enterprise architect and TSN expert. He is also often referred to as a rock-star in internal Utthunga circles. As the director of the R&D division of Utthunga, he has a long and successful history of working in the industrial automation field especially in device integration technologies like EDD, FDT/FDI and OPC UA. Sethu is an expert in the Microsoft's .NET Framework. He is also proficient in industrial protocols like HART, FF, Profibus, Modbus, IOLink, and others.
His 18 years of experience has been into development and design of native hybrid applications, web technologies (ASP.NET, Java), JS technologies (Node.js, React, Electron), Qt/QML frame work, asset management, CMMS, CMS and FDI/DTM. He also has exceptional command of various software & scripting languages for working on different platform like Windows, Linux, iOS & Android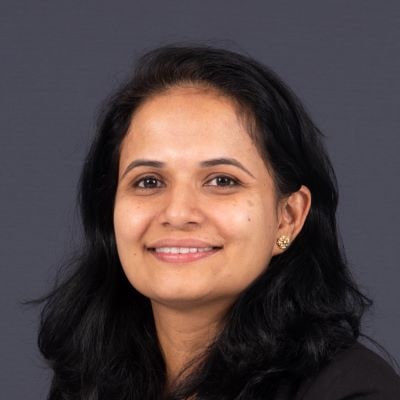 OPC UA Expert
Smitha is an industrial automation domain expert specialising in OPC UA and device integration areas. Her 15 years of experience in engineering and software development qualifies her proficiency in OPC, FDT, FDI, EtherNet/IP technologies. She capitalised on her passion for technology with entrepreneurial skills to co-found Utthunga Technologies in 2007. In her capacity as the liaison officer for ODVA in FieldComm Group, she has helped in the development, incorporation and implementation of new and interoperable information and communication technologies for industrial automation. Smitha is a BITS Pilani and MIT Manipal alumni and has published position papers, white papers in various conferences across the globe. An avid outdoor person with a passion for adventure sports like sky diving and scuba diving, she loves arts and crafts, spending time with kids and friends in her leisure time.
If you would like to take your business to the NEXT LEVEL, we are here to assist you!