The arena of industrial automation is witnessing a 180-degree shift, thanks to Industry 4.0. Though cutting-edge technologies are revolutionizing the discrete and process industries, the use of these technologies has been limited to the upper layers of the automation pyramid more than the field level.  The field level has seen slow adoption of technology. One glaring omission is the use of Ethernet for field level communications.
If we look at process industries, technologies like PROFIBUS PA, Foundation Fieldbus, and HART have been the dominant communication technologies for years now. Given that we are in the midst of massive technological changes in the industrial world, absence of Ethernet in the field layer creates a bump in the road to the seamless integration of OT and IT, an imperative for realizing the true benefits of Industry 4.0.
To reflect on the reasons why Ethernet has not been historically implemented in the field layer, below are a few arguments: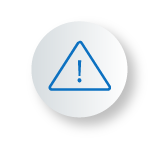 Process industries typically operate in extreme environments, with hazards and safety risks. As the standard Ethernet physical layer is not suitable for these extremities, the use of Ethernet cabling is not advised in such scenarios.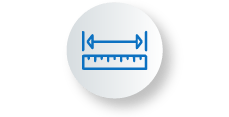 Ethernet cable lengths are limited to 100 meters which does not cover the plant-wide field device installations, making it an unfit and unfeasible networking technology.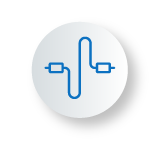 Some of the aspects like topology, 2-wire technology, etc., play a critical role in in process industries' network architecture, which is not possible with Ethernet-based communication technologies. Standard Ethernet is based on 4-Wire and 8-Wire cables, which does not meet the requirements of process plants.
Why should Industries Deploy Ethernet-APL?
The limitations in the communication interfaces reflect in the ability to access various plant data and finally using them in various data-intensive applications. Various process automation suppliers have started realizing the need for speeding up the communication process and improving the quality of data collected, which is possible by extending Ethernet capabilities on Field-level. Further, the true realization of Industry 4.0 is not possible, until the field devices are seamlessly able to participate in data exchange with the layers and systems above, including the cloud.
Keeping this in mind, APL (Advanced Physical Layer) was introduced which is an extended layer on top of the standard Ethernet physical layer. Based on IEEE and IEC standards, Ethernet-APL meets the needs of process industries with features like: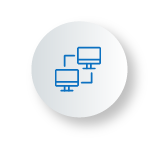 APL combines the benefits of Ethernet with Two-wired installation techniques, which makes it the suitable standard even for hazardous zones like Zone 0/Division 1.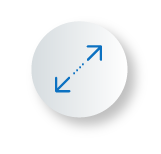 APL supports two general types of segments, i.e., trunk and Spur. While Trunk provides high power signals up to 1000 meters, Spur supports low power signals up to 200 meters.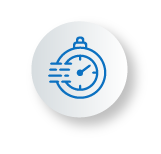 Communicates at a speed of 10mBit/s, full duplex, which is 300 times faster than the existing alternatives like HART or Fieldbus.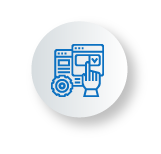 Port profiles defined for multiple power levels with/without hazardous area protection. The power level and function indications help improve the interoperability across APL devices and instruments across application areas ranging from engineering and operation to maintenance.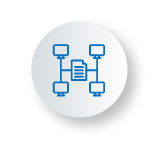 Oftentimes, field devices carry critical instrumentation diagnostic information which if accessed can improve the potential of instrumentation. Ethernet APL provides an optimal method to access this critical information separately making the instrumentation process even smarter.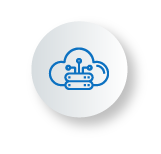 With fast communication and increased bandwidth, Ethernet APL will enable seamless connectivity from the field devices to the cloud joining OT network with the IT network with the same network standard. This will increase the interoperability among the devices and bring out the possibilities of better data analysis and productivity improvements through improved operational insights.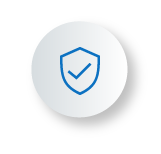 Based on 2-WISE (2-Wire Intrinsically Safe Ethernet) specification that defines intrinsic safety protection for all hazardous zones and divisions.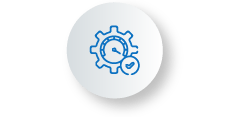 Ethernet-APL can deliver up to 500 mW in Zone 0 applications, compared to that of approximately 36 mW delivered by 4 mA to 20 mA systems today.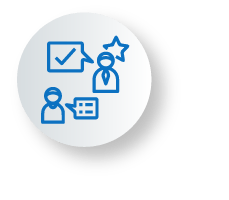 While other technologies like HART and Fieldbus require specific expertise and skills, deploying Ethernet APL is relatively easier due to more familiarity with the Ethernet technologies.
Why Utthunga for Ethernet-APL?
Utthunga, with its proven skills in industrial product engineering, protocol implementation services, and a host of services related to building complex industrial products and solutions, is already considered a dependable partner in this trending technology. Utthunga's service offerings in Ethernet-APL include:
Utthunga is capable of upgrading an existing field device from any fieldbus such as Modbus, HART, Foundation Fieldbus, etc., to Ethernet-APL.
Our deep knowledge of the various industrial Ethernet protocols gives us an upper hand in providing protocol-specific software solutions to be implemented on APL. Not only this, we can support with pre-compliance certifications and conformity testing.
Whether it is designing and developing new product or upgrading the existing devices to make them APL-compatible, Utthunga comes with expertise to undertake all the pre-requisites ranging from microcontroller, interface connections, processing power, to certification, functional safety aspects, and much more.
Utthunga's APL Converter allows OT network to be seamlessly joined with the IT network that makes end-to-end digitization possible. Utthunga's digitization capabilities with regards to APL ranges from designing and deploying the entire plant network architecture to making it Ethernet-APL compatible to make "One Network Throughout", a reality.
We are an expert consultant in providing intrinsic safety features to the customer's product engineering architecture through our skills in design assessment, feasibility planning, and engineering to make the APL devices intrinsically safe.
Utthunga is an active member and contributor in various industry consortiums like PI, OPC Foundation, ODVA, FieldComm Group, many more.
Utthunga has a pool of specialized experts with deep know-how about Ethernet-APL. We are continuously keeping pace with this fast maturing technology. Our experts are members of global industry consortiums and are certified professionals in various domains. Get in-touch with us for more information on Ethernet-APL and how you can use this trending technology to your advantage!
1. How will the fieldbus protocols adopt the OSI model?
In Client-Server mode, the request/response based communication is not possible with a Diode setup. Similarly, in the PubSub mode as well, there are internal acknowledgement packets that travel in the opposite direction of the data flow. Hence, both these communication setup would not work with a Diode. However, there are alternative solutions and work-around.
If you would like to take your business to the NEXT LEVEL, we are here to assist you!