Develop, Re-design, or Retrofit high-performance motion control systems!
The global motion control market is expected to swell up to US$16.152 billion at a CAGR of 5.09% by the end of 2025.
In times of high precision and just-in-time production, industries need innovative motion control systems that offer high-quality output along with greater accuracy. Discrete and process manufacturing industries rely on motion control OEMs to offer cutting-edge solutions like robotics, pneumatic cylinders, servo motors, and gearboxes, etc., to automate various processes.
Some of the challenges that motion control OEMs and end-users experience in developing or implementing motion control solutions are: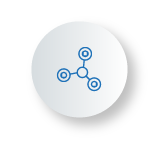 Performance, flexibility, and accuracy requirements of the end users are volatile. Tailoring motion control components as per specific end-user needs can be quite challenging specially when it comes to managing obsolete parts without having to replace the devices.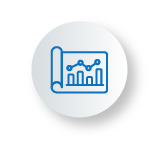 At this time of a gradual shift from industry 3.0 to industry 4.0, a proper system to collect data from shop floor to top floor is highly important. Incorporating advanced IoT capabilities into legacy motion controllers can be quite challenging. It may require replacing the hardware, firmware, and the application that would be an expensive affair.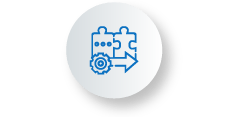 Due to heterogeneous makes, occasionally it becomes increasingly challenging to establish interoperability between motor components and other devices, which puts obstacles into the smooth execution of operations.
The above challenges require specific motion control device engineering expertise. Utthunga is an established and proven service provider with competencies in consulting on your motion control strategy and designing the optimum solution for the complete product lifecycle.
Utthunga's Motion Control Services
Utthunga has a long track record of developing cutting-edge embedded systems with years of experience in device engineering, industrial protocols, application development, and IIoT.
Our range of services cater to the motion control OEMs, and robotics components manufacturers, who may require any of the following:
Utthunga offers engineering, re-engineering, and reverse-engineering services to build top-notch motion control solutions. Our embedded professionals specialize in developing low-power, intrinsically/functionally safe new products or upgrading the older versions to support the latest technologies/standards to make your motion control solutions highly efficient and future-ready. Utthunga's development capabilities lie in its comprehensive know-how in hardware and firmware engineering:
Hardware/Firmware design and development for 3-phase motor control
Signal conditioning electronics
Firmware and application design and development
End of Line (EoL) testing
Complex controller algorithm for BLDC, Stepper Motor, DC Motor, Servo
Intrinsic Safe & Functional Safe design
Cybersecurity
Wired and wireless protocol support (LoRA, ZigBee, Wifi, Ethernet, ISA 100, Wireless HART, etc.)
User Interface Development (LCD /LED /TFT, Touch Screen)
MPU/MCU/FPGA Based Design and Development
Utthunga boasts a highly skilled team of quality engineers who are exceptional at verifying and validating motion control solutions to help acquire certifications and comply with industry standards. The extensive array of Utthunga's motion control V&V services are:
Hardware verification and validation (signal analysis, electrical testing, safety verification as per SILx, Intrinsic safety, Thermal, Power and Signal integrity, etc.)
Firmware testing (system-level testing, coding standards, functionality, FOTA, resource utilization, etc.)
Protocol testing (CTT, pre-compliance)
System testing (Functional tests, Interoperability testing, Accessibility, Security)
Compliance/Calibration/Certification Support (CE, FCC, ATEX, IECx, ROHS, REACH, etc.)
Utthunga is the right place to look for when it comes to managing the lifecycle of your motion control systems. Our team of experts can help you keep pace with the changing technology landscape and offer alternate solutions to suit your motion control requirements.
Our motion control lifecycle support services are:
Value Analysis and Value Engineering (VAVE)
Obsolescence management
Identifying and analyzing component vendors
Motion Controller Application Development
Lifecycle Service Support Tools
Why Utthunga for Motion Control?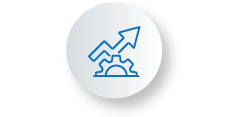 Along with mapping your requirements to the right mix of solutions and services, Utthunga focuses on putting avant-garde ideas to offer outstanding value to you, right from ideation to actualization.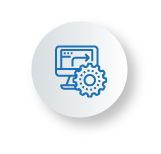 No need to worry about the extraneous migration process. Utthunga guides and supports you throughout the process and thereby ensures a smooth transition.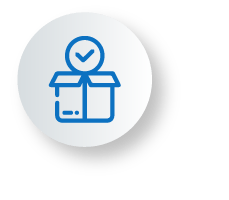 Your ROI unquestionably rises when the total cost of owning the solution reduces. Utthunga enables you to roll-out the solution to market in lesser time with accelerated development and reduces capital and operational expenses.
Email or call us to get to know Utthunga's motion control services in detail!
If you would like to take your business to the NEXT LEVEL, we are here to assist you!