Ask your queries related to Sensor Engineering: The best practices, technology, design, cloud connectivity, etc. What would you like our advice on – Whether custom solutions or standard products or expert consultation on sensor development?
Industry players are demanding more options to enable better and faster decisions in the increasingly data-driven industry segments like oil & gas, industrial automation & control, aerospace, industrial and commercial transportation and consumer applications. As the next generation technologies need intelligent sensors and sensor engineering, we help our customers transform their physical data into an accurate and actionable representation for effective business decisions.
Business activities center on creating added value for customers which begins with accurate sensor engineering. This focus on sensors engineering is manifesting itself through miniaturization, digitalization and the sensor data fusion that happens across all sensor classes.
Our deep expertise in sensors is beyond just sensor design and computational core development for the most visible general sensors like proximity, photoelectric, level, etc. We cater to the more advanced sensor classes like Strain Gauges, IMU, mmWave, Ultrasonic and Magnetostrictive which involve complex algorithms, calibration and signal conditioning.
With the global trend veering towards having a positive impact on costs, quality, and production lead time amongst other things, you can expect our expertise and experience in industrial sensors to be a key part of industrial automation and Industry 4.0.
Sensor technology is a sophisticated field requiring a highly complex process of transforming the physical signals into sensor information. For the smart-era governing the present and future of the industrial machines and equipments, Utthunga offers a wide spectrum of premium services from sensor development to life-cycle support, predictive maintenance and end user certification. Our sensor technology portfolio offers a broad line of remote monitoring, controlling, visualization and analytics solutions.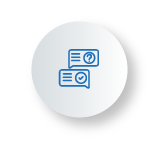 Choosing the right sensor depends on the network type, range of operation, data transfer rate, accuracy (resolution), total cost, interfacing method and documentation among other things. For this, our entire gamut of protocol services includes a unified product development portfolio enabling protocol stack selection, IO data configuration, communications configuration and pre-compliance for certification. Our extensive range of connectivity solutions and stack porting for wired and/or wireless support for HART, IO-Link, Modbus, CAN and APL help sensor system designers successfully meet the ever-increasing needs of connectivity.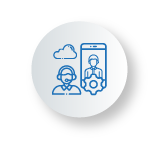 Smart sensors are replacing the traditional analog sensors to include more intelligence in their designs that provide improvements in terms of linearity, signal-to-noise ratio and diagnostic features while supporting network connectivity. Our experts contribute to the embedded wireless SoC sensor development with latest built-in security mechanisms adhering to the Wi-Fi, ZigBee, LoRA, UWB, BLE, SigFox, Mobile Module, SubGhz and 4G LTE standards. Our domain expertise in WirelessHART or ISA100 wireless protocols allows wireless connectivity for industrial applications operating in the Wireless Sensor Network (WSN).

We offer customized application development and software solutions with tailored user interfaces. Given the fast vanishing OT/IT boundary, we give due importance to security. A reliable software (desktop, tablet/mobile or handheld) for configuration, monitoring, measurement and calibration of sensor data is the foundation for enabling sensor OEMs and industries to become a truly digital enterprise and integrate their industrial value chain.

Industries are already demanding smart wireless sensors that self-monitor and transmit diagnostic messages to remote systems. All this while operating in the harsh and volatile environments with minimum maintenance. We specialize in integrating existing COTS self-powered sensors into industrial equipment that are made to leverage energy harvesting techniques. Energy harvesting sensors capture and store the ambient energy from local sources such as temperature, pressure, mechanical vibration, flow, etc. variation.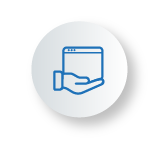 We support sensor manufacturers for ATEX design and ATEX certification of their sensors. ATEX certification is given to those products or protective equipments which are tested and approved to be intrinsically-safe. This ensures that they are designed for use in explosive atmospheres and hazardous environments seen in a variety of industries such as oil and gas, chemical, automotive, energy, industrial equipment and data communication systems, among others. The certification process typically includes testing and assessment of the product, with an ATEX certificate and report being issued for the conforming product.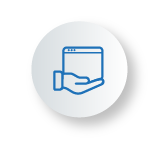 Sensor networks (wired and wireless) are transforming industry processes with a reliable network communication, for continuous monitoring, predictive maintenance and reporting on essential information. Our products and services integrates the high-volume operational sensor data with IT and business process systems, helps discover actionable insights and improve operational efficiency. uConnect Edge Device helps aggregate both analog and digital sensor data via an I/O and digital interface, while Javelin, our cloud based IIoT platform enables data aggregation, visualization and analysis of sensor data.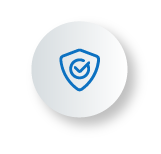 Precision and reliability of sensors is of paramount importance – complete process health depends on this. Our embedded V&V services test the sensor's adherence to the country specific directives (ex: ATEX, CE, etc.). We also provide support for pre-compliance and certification processes. Varied communication protocols and networks, diverse physical environment, integrated control and automation systems among others affect the quality, performance and calibration of sensor data. We test these with our customized tool including home-grown frameworks and simulators.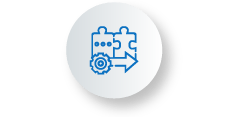 The present industrial automation landscape is filled with intelligent sensor devices integrated into the control and automation systems to provide industry processes with real-time optimization and self-maintenance capabilities. Handling assorted sensor data from multiple field device sources requires a clearly defined and implemented device integration strategy. At Utthunga, our sensor technology expertise is complemented by our knowledge of EDDL, DTM and FDI Device Package development and certification/registration support. Our device integration services extend to the next-gen FITS (FDT 3.0) consultation and mobile based development and support.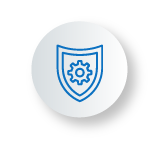 IIoT sensors for monitoring and control are the backbone of all industrial processes. Sensor nodes are susceptible to design, implementation and deployment vulnerabilities with increased digitalization ranging from physical modification on the device itself to remote attacks via communication channels. Our security layers are purposely built into the devices, network and cloud, considering the base/runtime/software/hardware security of the nodes and other components. Adhere to IIC Endpoint Security Best Practices, OWASP Embedded Application Security & FIPS 140-2 standards. We also integrate COTS cybersecurity solutions to mitigate sensor network risks, implement Trusted Platform Module (TPM) modules via encrypted TLS for secure booting and firmware update of the sensor network.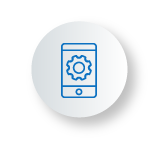 AI in Sensors is an excellent opportunity for smart systems to process data acquired from the smart sensors and Micro Electro Mechanical System (MEMS) solutions present in the sensor networks. We support on-edge AI/ML solutions that uses sensor fusion (combining information from multiple sensors) to enable self-diagnostics, self-calibration and anomaly detection that improves performance levels with an eye on energy consumption. Enabling smart sensors to make micro-decisions based on AI/ML models trained with a high quality datasets, helps our customers meet the IIoT challenges for AI in sensors implementations.
A detailed eBook full of expert insights on Low-power consuming embedded devices for industrial automation use cases!
A detailed eBook full of expert insights on Low-power consuming embedded devices for industrial automation use cases!
Sensor intelligence and application solutions is the currency for industry players to play with for guaranteed performance and operational efficiency. From factory and process automation to logistics and package handling domain, our cost sensitive and customized sensor engineering solutions with a quick turnaround time help create a secure, safe and efficient industrial ecosystem. Here's why you should partner with Utthunga to solve tomorrow's IIoT challenges with advanced sensor technology.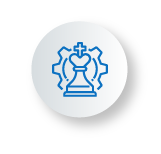 13+ years of technical and domain expertise. Following a mature and secure development process with field tested accelerators and frameworks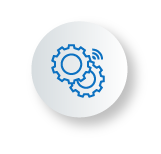 Strong IIoT expertise, right from sensors to gateways to enterprise applications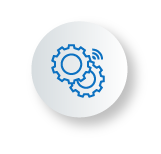 Cloud expertise in development applications for monitoring and predictive analytics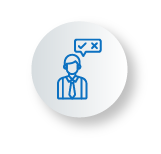 Deep communication protocol and physical medium implementation expertise (HART, IO-Link, Modbus, OPC, Profibus, ZigBee, MQTT, CoAP, etc.)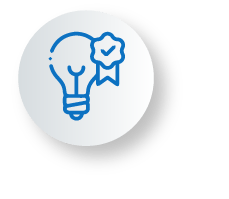 Familiar with industrial grade, EMI/EMC and environmental standards related to safety, electrical, environment, explosive and process metrics to design and deliver high-quality intrinsically safe products

Domain exposure across manufacturing, oil & gas, energy & utilities, smart buildings & home, etc.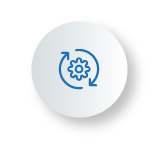 Device engineering, connectivity protocol integration (stack porting, integration, testing)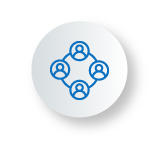 Close collaboration with industrial consortiums like OPC Foundation, FieldComm Group, ODVA, FDT Group among others
If you would like to take your business to the NEXT LEVEL, we are here to assist you!