Digital Transformation Consulting
We are partnered by nine of the top ten global industrial OEMs for our digital transformation services. With our world-class product engineering services, you are in safe hands!
Digital Transformation Consulting
We are partnered by nine of the top ten global industrial OEMs for our digital transformation services. With our world-class product engineering services, you are in safe hands!
The idea of digital transformation consulting is not only about technology innovation and its disruption on businesses but also about how the crucial elements of business model, people/culture, and customer experiences are applied to industries. The goal of digital transformation is to achieve a reliable, secure, transparent, and flexible infrastructure that leverages intelligence distributed in silos, thus bridging the gap between OT and IT. Business leaders must have a constant eye on these dynamics to stay competitive.
Technology is changing rapidly with increasing emphasis on research and innovation. Industries are hopping on the digital transformation bandwagon as they realize the long-term benefits of digital transformation initiatives. Utthunga is a leading digital transformation consulting firm for industrial OEMs and industries. We offer multi-dimensional digital transformation consulting solutions based on your business model, business process, domain, and organizational culture.
Why Digital Transformation is Required for Industries?
Digital transformation is an on-going process, which takes time to show the expected outcomes. This holistic approach includes all the manufacturing and business processes, internal and external factors as well as the people. Though it can take some time for everyone to get onboard with the transformation solutions, companies can greatly benefit by undertaking and efficiently implementing digital transformation solutions. Some of the ways in which companies can benefit are:
Digital transformation helps build a collaborative workforce that is able to share knowledge and expertise to help improve the process productivity. Also, the connected system allows seamless transmission of real-time data, which helps deliver better customer service.
IIoT and data analytics tools can help you gain insightful information from the data collected from the OT devices and systems. This information can be used to evaluate the performance of the assets. Data helps the stakeholders get a clear picture of the company operations and performance and identify gaps and areas of improvement to make informed decisions.
Digital transformation solutions can help you leverage technology for effective asset maintenance and management. The customized solutions also enable you to automate processes and reduce dependence on manual labor. All these steps will help reduce overhead costs and improve your profit margin.
Industries that want to implement innovative solutions to improve their bottom line and enhance customer experience can implement digital transformation solutions. AI and IoT as well as omni-channel business models help organizations identify innovative methods to improve their production process and monetize assets.
Digital Transformation Solutions Provided by Utthunga
Utthunga offers a wide range of data migration services, digital application development services, edge (OT/IT integration) development, and business process transformation solutions. We believe that digital transformation services are not just about changing technology platforms or bringing in new tools. It is more about leveraging the right blend of technology solutions that will optimize your processes by gradually integrating legacy systems and processes into the modern system.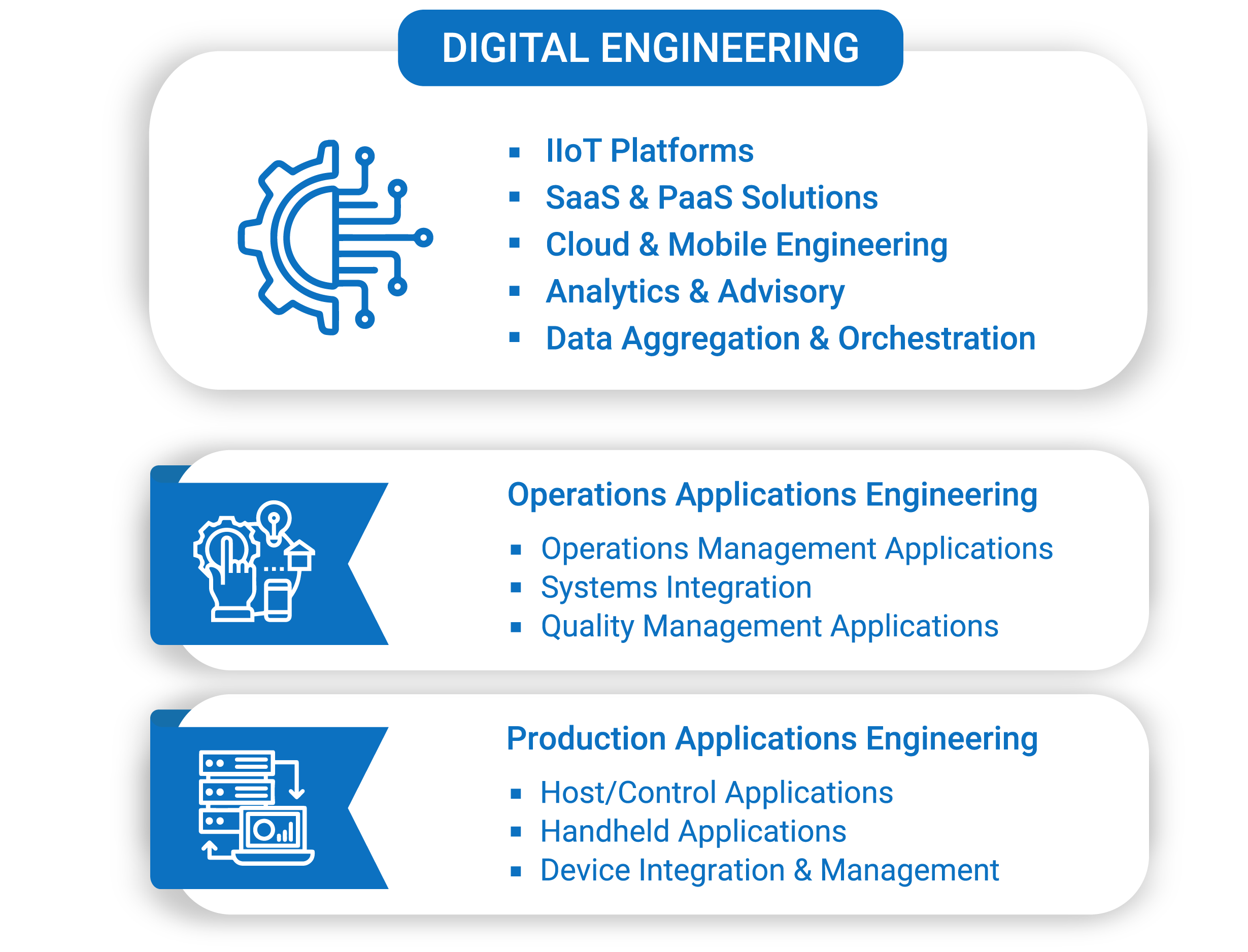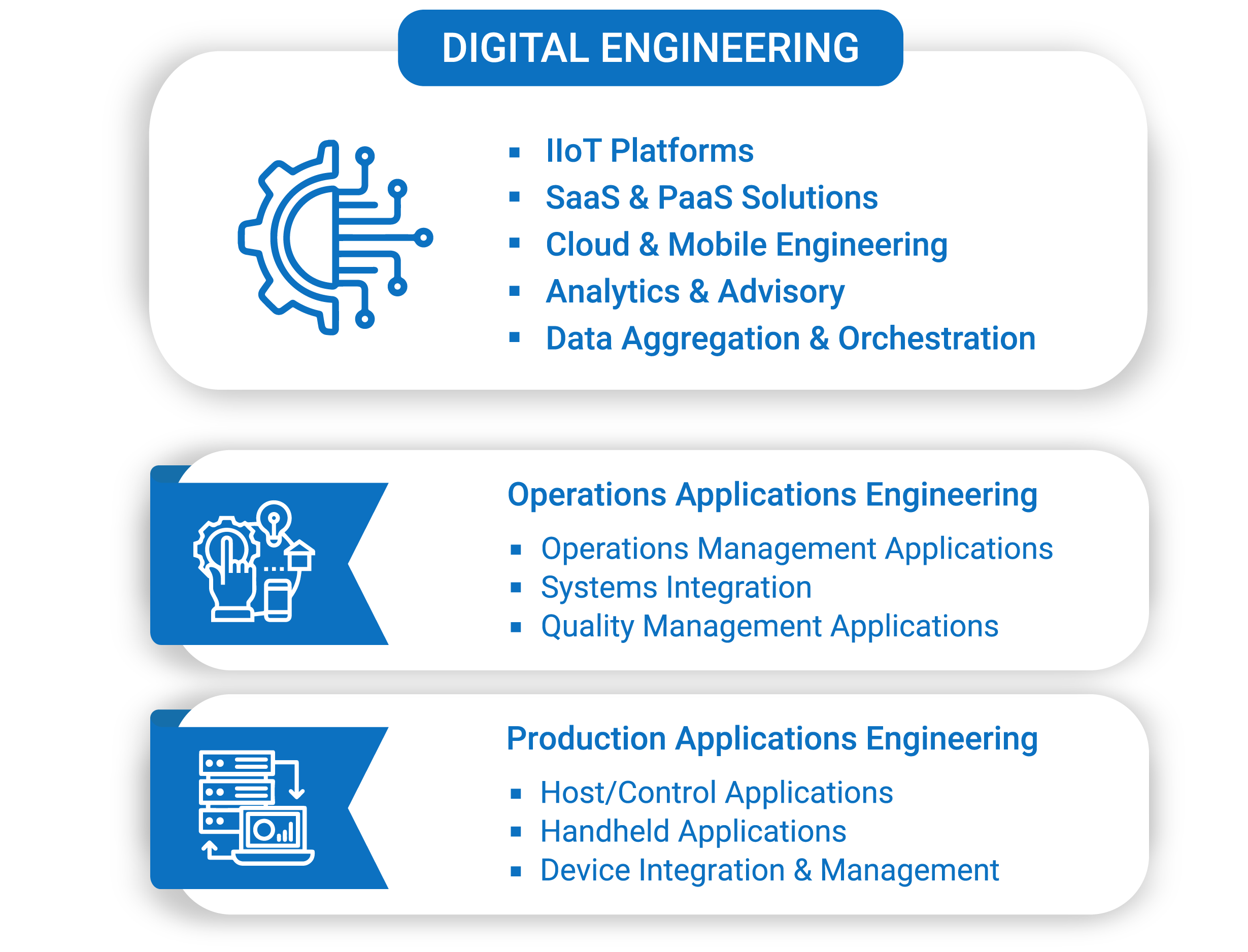 Our extensive service spectrum includes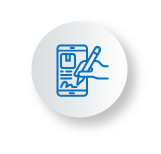 Mobility
One of the biggest benefits of digital transformation services is mobility. It refers to the use of technology to monitor and manage operations and processes on the go. Developing enterprise mobile applications is now an essential component of every digital transformation strategy. They have helped industries improve their productivity and provide a safe work environment for their employees. The seamless transfer and delivery of secure data helps automate processes, enable data visualization that improves user interaction, decision-making, reduces the time to market of the products and eventually improve business profits.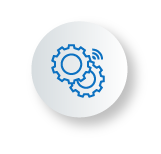 IIoT
Industrial Internet of Things helps create a connected network of people, process, and physical devices. This network allows seamless flow of data in real time with cloud storage of data for analysis. Using the gained insights and the IIoT solutions, companies can manage assets, risks, logistics, and safety to reduce overhead costs, improve productivity and quality while decreasing the product time to market. It helps set up a predictive maintenance program that can help increase machine uptime and ensure compliance. IIoT helps build a bidirectional communication channel between the organization and the customer to enhance customer experience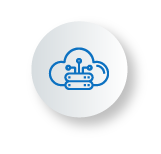 Cloud Migration
Cloud bring together disparate systems to create an interconnected network that allows secure storage and sharing of data and information. Cloud integration helps synchronize data obtained from heterogeneous applications, systems, machines, staff and even customers. Also, it allows companies to leverage technologies such as artificial intelligence, machine learning, and data analytics to improve their process as well as product quality.
Cloud/data migration services involve the process of moving data and/or IT processes from heterogeneous applications, systems, machines, staff, and even customers to a cloud-computing environment. The idea is to host applications and data in the most effective IT environment possible, based on factors such as availability, security, agility, cost, performance, and scalability; and that is possible only with effective data migration services. Whether it is moving from on-premises or legacy infrastructure to the cloud, cloud providers not only provide data migration services and the computing infrastructure but also offer a variety of applications and services for continuous integration, data analytics, AI, and more. Cloud-neutral products can easily integrate with most leading cloud-based solutions.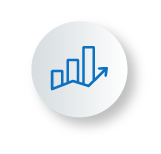 Analytics
Analytics tools and software will help you make sense of the large volumes of unstructured data collected from various sources. These tools help sort and classify data and convert them into meaningful insights that can be used to make informed business decisions. Data visualization tools along with the analytics tools presents data in an easily interpretable manner. Data is one of the biggest assets of any business, and these analytics tools will help you make the most of the data.
Why Utthunga for Digital Transformation?
At Utthunga, we follow a 3-step process to identify the best digital transformation services or solutions for your domain and business model.
Our mindful thinking process includes:
Understand the objectives for transformation
Perform a detailed study of the areas where the digital transformation has to be implemented, keeping the legacy systems and processes at the center of all such discussions
Identify the key technologies that will be used to implement both the digital transformation services as well as the data migration services.
Our approach is to deliver user-focused digital services with lean discovery, agile delivery and a DevOps mindset. Our services enable businesses to strategize, build and leverage emerging technologies to create market-ready solutions. We aim to transform the business through our digital technologies and analytics services that resonate today, with an eye to the future so you do not lose momentum in a rapidly changing digital marketplace.
Our team of engineers is knowledgeable in the latest tools and technologies required for digital transformation services and we help our customers to visualize the potential of digital technology. We use the right blend of tools, assets, and platforms to deliver customized solutions for your company.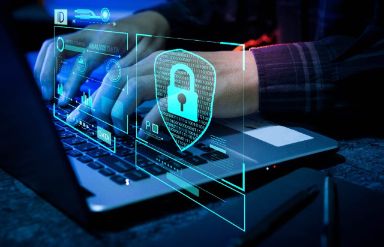 Integrated Smart Sensors and IO-link in Industry 4.0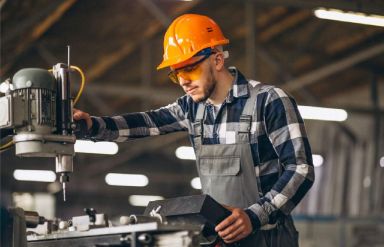 Tools and Technologies for Efficient Asset Management in Industries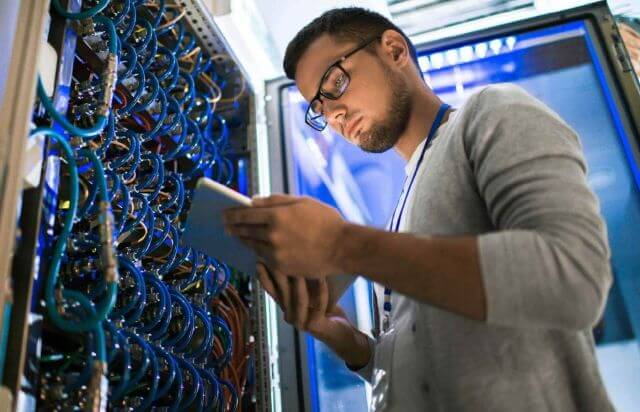 Top 4 Tools to Diagnose and Troubleshoot Your PROFIBUS Network
10 Important Steps to Build a Smart Factory
If you would like to take your business to the NEXT LEVEL, we are here to assist you!