Cloud Based Services
Your industrial cloud-based services partner for upgrading legacy systems, cloud migration strategy, data management applications and a lot more.
We continue to see manufacturing plants and industrial OEMs function with disparate systems, data silos and limited computational infrastructure. The power of IT tools and technologies for the most part are still not being used as effectively in the OT world. The good news is that there is an increased emphasis on adoption of such IT technologies, with CLOUD being a major enabler of digital aspirations.
Cloud computing in industrial automation is enabling high availability, reliability, and tremendous compute power for effective decision-making by all the stakeholders in the value chain, be it plant engineers, system suppliers, system integrators, logistics providers, end customers, etc. More and more companies are considering cloud migration as a crucial step towards digitalization.
Why is Cloud Migration Required for Industries?
One of the primary purposes of cloud integration in industries is to synchronize data obtained from various sources for centralized and deeper analysis for performance enhancement and better efficiency of the assets and processes. A typical implementation of industrial cloud computing offers following benefits:
Compute Power
Cloud adoption in manufacturing industry offers huge economies of scale when it comes to leveraging powerful servers, databases, storage, and networking infrastructure. The scalability, flexibility, and high availability of secure computing infrastructure through the adoption of pay-as-you-go SaaS model provides an opportunity to streamline business processes and ultimately drive profitability.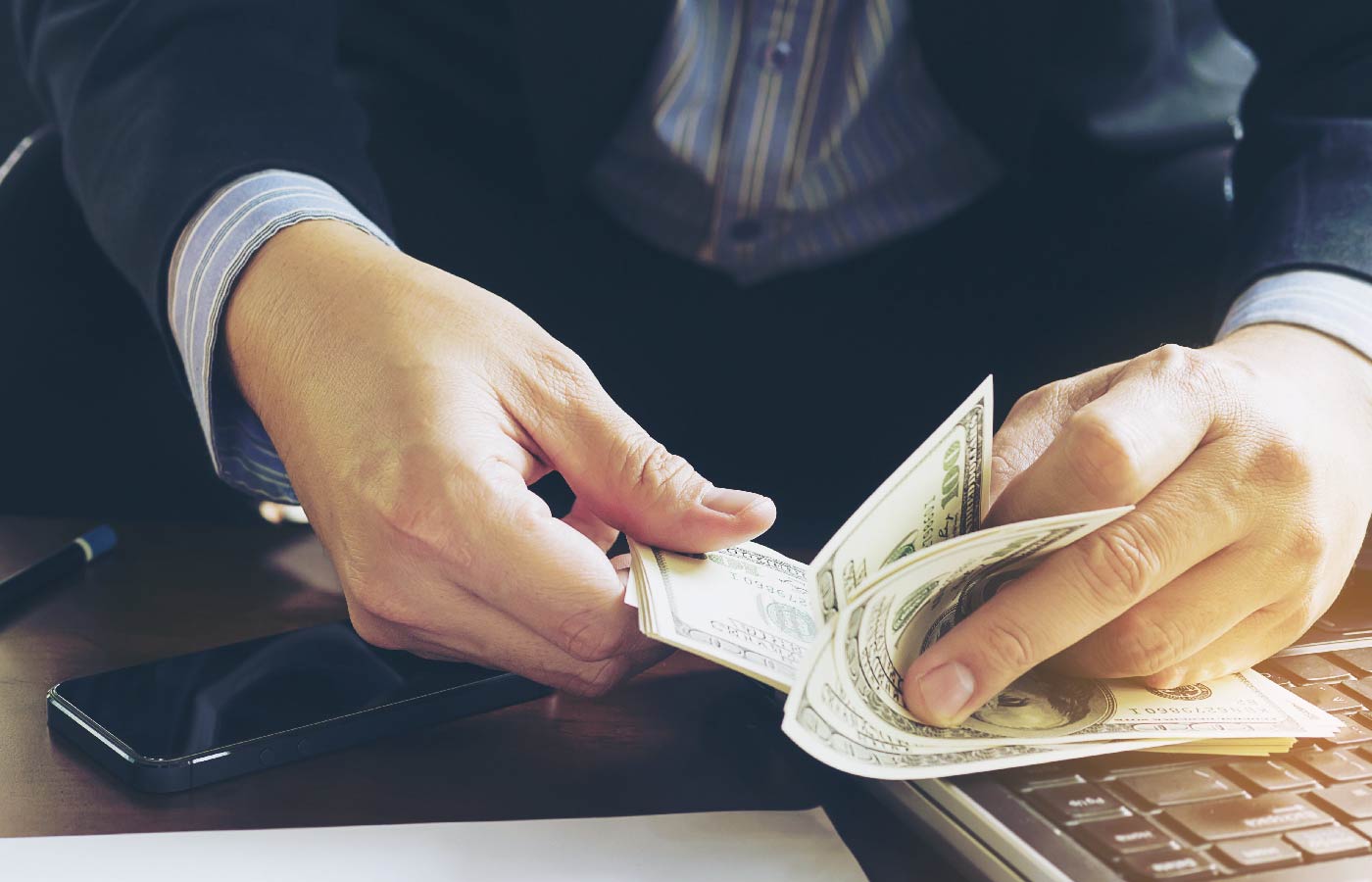 Reduced Capex
Migrating the operational applications to cloud allows industries to save upfront costs and time spent on setting up their independent servers, software, and database systems. With the help of a potent cloud migration strategy, the OEMs and ISVs can design and integrate intelligent industrial solutions for the end-industries.
Enhanced Data Management
Cloud technologies help to integrate and consolidate data from multiple networks and systems. Single to hybrid cloud platforms allow managing heterogeneous large-scale data, eliminating data silos and improving data processing capabilities and response rates.
Data Security
Cloud platforms are built to provide a safe environment to store sensitive and confidential data. Cloud migration services providers like us provide both built-in tools and integrated third-party security solutions to ensure that the data is secure and accessible solely on a need-to-know basis.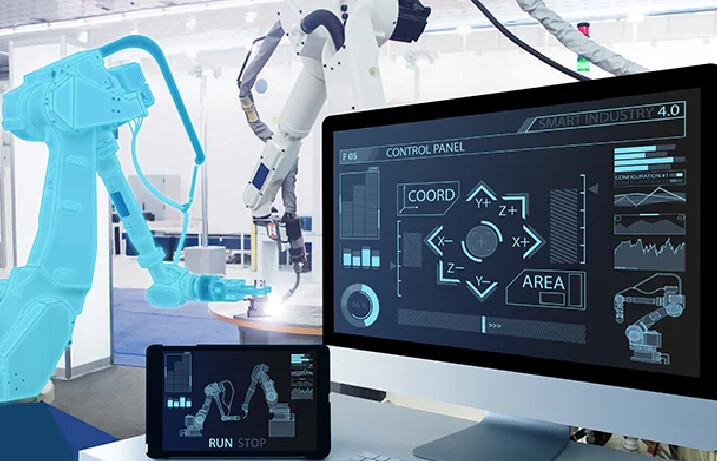 Improved Plant Operations
Cloud computing in industrial automation offers a conducive environment for industries to adopt continuously evolving IT tools and technologies. The vast storage and processing capabilities of cloud allow the industrial supply chain partners to integrate IIoT solutions into the core offer.
Cloud Based Services Provided by Utthunga
The rate at which technology is evolving is shaping the industry landscape at a very fast pace. Utthunga is one of the leading cloud migration companies enabling industrial solution providers to design intelligent digital solutions for the end industries. We help the global software and hardware OEMs and ISVs like you develop advanced microservices-based data management applications using our in-house SE-Suite IIoT platforms. We also help you migrate legacy applications to cloud, formulate strategies to utilize hybrid cloud, setup platforms, etc.
Our range of cloud based services help you
\

Formulate cloud strategies and hence reduce total cost of ownership

\

Design, select, build, and integrate services with hybrid and multi-cloud

\

Design and build secure, scalable, reliable SaaS applications

\

Implement microservices, containerization, DevOps, API, and frameworks

\

Finally, finalize cloud architecture and digitization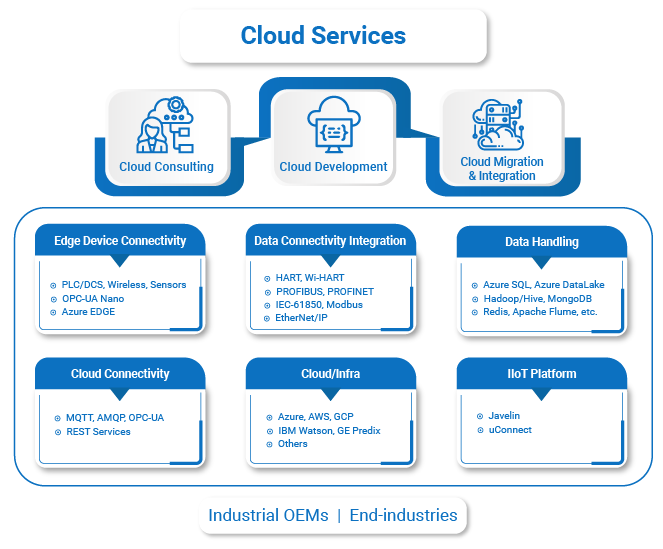 Why Utthunga for Industrial Cloud Computing?
While developing IIoT solutions, it is highly critical to identify a suitable cloud platform. Our team of experts provide complete support for cloud platforms/infrastructure such as Microsoft Azure, Amazon AWS, and Google GCP. We are a skilled team of data management professionals with sound expertise in Azure Data Lake, Hadoop/Hive, Azure SQL, MongoDB, Redis, Apache Flume, etc. We offer cloud connectivity services based on technologies like MQTT, AMQP, OPC-UA, REST Services etc. to help in integration from the factory floor to the enterprise level.
The time to move to the Cloud is NOW if you want to keep pace with the competition and improve the efficiency of your industrial process. Contact us for customized cloud integration solutions.
1. What is the use of Industrial cloud computing?
Cloud offers a range of features that make industrial operations and data handling much simpler than ever before. The effective, affordable, and secure solutions offer seamless connectivity between the on-premise environments and modern cloud-based applications. Cloud helps industries effectively manage operations, finance, data analytics, and enterprise resource planning. With IIoT, industrial channel partners can design, integrate, and manage the industrial solutions more effectively. By migrating and upgrading the legacy applications to a microservices architecture, cloud allows to handle data efficiently.
2. What cloud-based services do industrial OEMs need?
Industrial OEMs look for following cloud based services for implementing IIoT capabilities:
Consulting: Strategy development
Platform Setup: Design, select, build, and integrate services with hybrid and multi-cloud
SaaS: Design and build secure, scalable, reliable SaaS applications
PaaS: Micro-services, containerization, DevOps, API, and Framework
If you would like to take your business to the NEXT LEVEL, we are here to assist you!