IIoT Platform
Leverage our IIoT Architecture Consultancy services to lay the perfect foundation for your digital transformation journey. We have helped dozens of customers world-wide to build their IIoT Platform unique to their needs.
IIoT is quite the buzz right now. Beyond the noise and the hype, there is actually serious promise in the adoption and implementation of IIoT tools and technologies in the manufacturing world. Industry verticals like process, factory, power & utilities, building automation are using IIoT applications that help in asset management, supply chain management, remote monitoring, predictive maintenance, operational efficiency and informed decision making. One particular area where IIoT is gaining prominence is in the predictive maintenance of industrial assets. By analyzing data generated from various industrial devices it is possible to predict problems in the devices before they occur enabling companies to take timely corrective actions.
Data collected from the embedded sensors help track and monitor asset health as well as production processes. Another exciting area is centered on operational process optimization, which involves using asset data and virtual test models to optimize production processes and quality.Utthunga offers IIoT architecture consultancy along with expertise in IIoT application development and implementation. We offer tailored digital transformation solutions that will help you broaden your market reach with value added products and services.
Why Do Industries Need an IIoT Platform?
An IIoT platform enhances performance, productivity, and quality of industrial processes and products. There are several benefits of a well-conceptualized, properly designed, developed and rolled out IIoT platform. A few are mentioned below.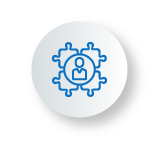 IIoT helps bring together industrial sensors/systems, IT infrastructure and multiple networks under one platform. IIoT helps in effective facility (plant/process) monitoring and management by use of IIoT enabled devices and applications. Legacy systems and brownfield setups need extra layer of digitalization to help them become part of this unified platform.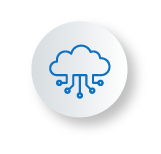 IIoT connects distributed devices, PLCs and sensors with a cloud platform to centrally collect and store field data. Based on the analysis of the data gathered an asset management system and a predictive maintenance program can be setup. It also helps in monitoring process performance for informed decision making.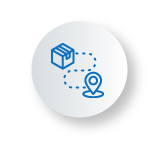 Sensors and trackers are used to tag equipment, tools, and other industrial assets. The data from these assets are transmitted to an IIoT platform, which not only monitors movement of the assets but also helps in product traceability.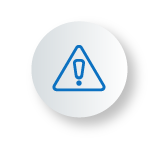 IIoT enables remote troubleshooting. Technicians and operators can analyze the data transmitted from assets and machines in remote plants to monitor performance and check for early signs of equipment malfunction.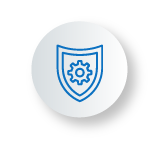 IIoT systems and cloud platforms can be used to setup a safe and centralized environment to store confidential and sensitive data. Built-in tools and integrated third-party security solutions can be effectively leveraged to step up cybersecurity.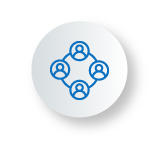 In a traditional setup, inter-departmental communications mainly revolve around calls, mails, messages, and in-person discussions. A problem with such methods is that there is a potential of miscommunication that could lead to misinterpretation of data. An integrated IIoT platform enables a single version of the truth with centralized data storage and visualization.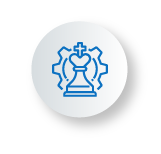 An IIoT platform enables the decision makers to get a big picture of the entire process. The top-level executives have access to the minute details of a machine operation (if they are interested) to macro data of production, operations, quality, sales, inventory and various other data points. Armed with such diverse and rich data sources, the executives can make decisions based on hard data.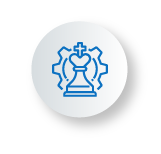 An IIoT platform enables the decision makers to get a big picture of the entire process. The top-level executives have access to the minute details of a machine operation (if they are interested) to macro data of production, operations, quality, sales, inventory and various other data points. Armed with such diverse and rich data sources, the executives can make decisions based on hard data.
IIoT Architecture Services Provided by Utthunga
Utthunga has developed Javelin, a very robust and scalable IIoT platform which can connect field devices and other industrial assets to generate rich visualization and analytics. Javelin serves as an accelerator to build the final IIoT platform as per the client's unique needs and requirement.
The key features of the IIoT accelerator are:
Plug-in architecture
Micro services based platform
Rule-based engine
Command support
Certificate-based authentication
Supports Azure, AWS, IBM Bluemix, GE Predix, others
Javelin has been customized for various OEMs and industries for the following types of applications:
Smart asset management
Operation efficiency and analysis
Energy analysis and optimization
Remote monitoring and diagnostics
Condition monitoring
Prescriptive and predictive maintenance
Features of the Javelin Stack:
Server Grade OS (Linux, Windows) with OTA support
Supports relational, NoSQL databases
Supports messaging, identity and remote diagnostic services
Integration with SCADA, ERP, MES, LIMS, AMS systems
Data export/import to various industry specific information models
Secure boot
Client core with OS
OPC UA, DDS technologies
Edge device connectivityanalytics
Store and forward
Configuration and network management utilities
Cloud connectivity using OPC UA, MQTT, AMQP, CoAP, RESTful protocols
Industry protocols

 

like TLS, HTTP/HTTPS, IPv4, TCP/IP, UDP, SSH
Protocol drivers likeModbus, DLMS, Ethernet/IP, WirelessHART, IEC 61850, S7, DF1, SNMP, and ability to implement custom drivers on-demand
Why Utthunga for IIoT Architecture Consultancy?
Utthunga has a rich history in applying emerging technologies and design thinking to create applications that solve real world (industrial world i.e.) challenges. Over the past 13 years our architects, software engineers and support personnel have visited myriad plants and industries. We have institutionalized the industry and domain learnings, which help us to create products that understand the plant floor scenarios. We use IT and OT technologies seamlessly when building a product. Our depth of OT knowledge is visible in Javelin, our IIoT platform accelerator. Several man-years of technical and domain known how has been invested into Javelin. Several OEMs and industries use a customized and private labelled version of Javelin.
When you employ us to build you IIoT platform, we don't start from scratch. The years of technical and domain knowledge, not discounting the field-tested modules of the platform, is where we start. The majority of the time is used to customize this platform as per your requirement. We are a premier IIoT architecture consultancy company in the industrial world. Our extensive services also include:
Advisory support through research of technology trends, products, and offerings
Propose the right IIoT solutions and technologies
Supports in the selection process for security solutions
Provide risk mitigation and management support during IIoT solution adoption
1. Why do industries need IIoT?
IIoT can help industries:
Enhance operational performance
Streamline and improve business processes
Increase asset health and uptime
Enhance safety and risk management
Improve working conditions
2. What are best practices for introducing IIoT soutions for smart buildings?
It can be difficult to implement IIoT solutions on a large scale. Facility managers and environment, health, and safety (EHS) managers need to first identify a pilot project such as asset monitoring or energy savings to implement the IIoT solution. Once the pilot project is implemented, the process can be observed to identify any errors. It will help fine tune the process before the IIoT solution is implemented enterprise wide.
3. Can my business afford to implement an IIoT system?
It is definitely not advisable to eat the entire (proverbial) elephant in one go! Not only will the overall cost look hefty, the likelihood of a successful implementation also reduces when implementing the complete IIoT solution in one go. You will likely find many avenues in your business to implement a smaller solution for a very specific problem statement and then gradually expand the scope and coverage. This transition will help keep the costs under control, and you can invest more as the management starts seeing the benefits. For example, you can start with setting up sensors to detect changes in temperature (heat), vibration and other parameters to monitor the health of one of your equipment. You may start seeing benefits in terms of reduced maintenance cost reduced equipment downtime. Post this you can include additional equipment, production lines, etc. In the long run IIoT is definitely a good investment.
If you would like to take your business to the NEXT LEVEL, we are here to assist you!