Utthunga's software solutions and services are backed by a strong expertise and experience in different technologies and platforms, mature methodologies and processes, and ready-to-use solutions and accelerators.
Leverage our software engineering services for application and other software areas, to build and retain competitive advantage.
Utthunga can be described as a team with technology specialists backed by domain knowledge in Industrial Automation. We have extensive experience in standards like FDI, EDDL, FDT/DTM, EtherNet/IP OPC and IEC specifications and more than 20+ communication protocols including HART, HART/IP, FF, Profibus, ProfiNet, EtherNet/IP, EtherCAT, ISA100 etc. We have delivered many software solutions and services to global OEM's, thus adding value to their business lineup.
Offerings
Utthunga's Device Programming Interface (DPI) is a Unified Platform or accelerator to develop Standalone, Mobile, Web and Cloud applications. Using DPI framework Utthunga provides various application solutions and services. Till today 100+ solutions and services has been provided to global OEM's.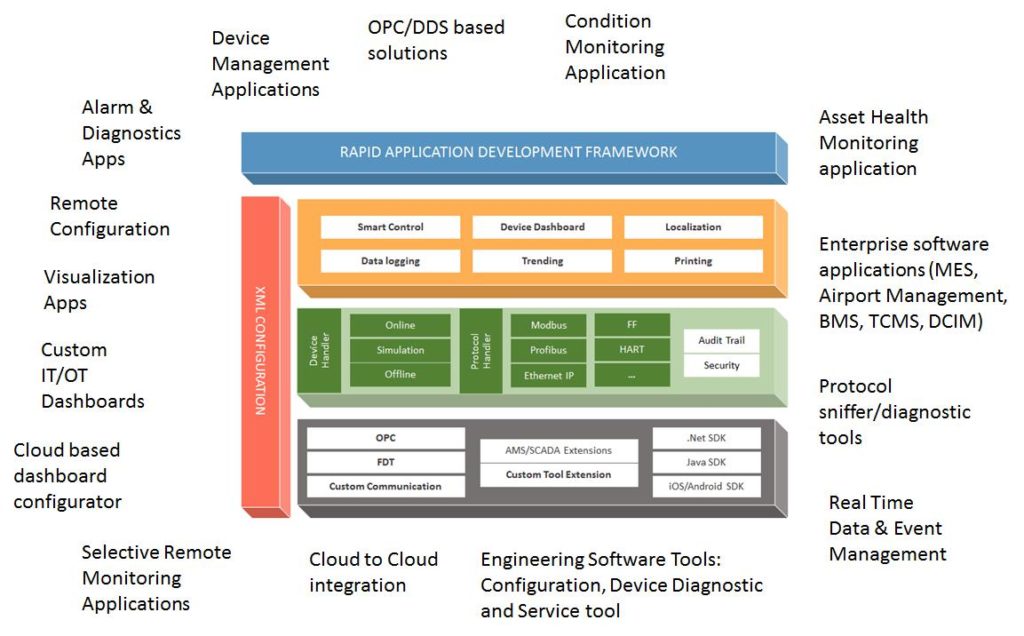 Click on the image to zoom
Customization to suit your needs:
Rapid Device Application Development Framework & SDK
Cross Platform – Windows, iOS and Android
Don't Repeat Yourself (DRY) design principle
XML based, Configuration driven
Domain Specific Language
Documented, Tested and Supported
Complex field device logic support
Multiple Device revision support
Built-in Offline and Simulation Support
Customizable and extendable architecture
Agility for faster time to market:
Diagnostics, Configuration and Monitoring tool for Field Devices with various hosting options like DTM, Stand alone and custom tool to a DCS
Desktop & Mobile Rich graphical UI Engineering Services tool for measurement instruments using Modbus, Ethernet IP, Profibus, HART, HART IP protocols supporting 35+ device variants
100+ FDT/DTM Developed
OPC based remote solar field monitoring application using Modbus, SNMP
FDI UIP Developed for Special Calibration algorith
Custom extension for DCS application