We have excellent OPC solutions & capabilities to offer, building on years of experience in industrial data connectivity. Utthunga is an active member of the OPC Foundation and several other industrial standards bodies. We offer agile software development services in and around OPC. Be it OPC-DA (OPC Classic) or OPC-UA, we have deep capabilities in both versions to build servers, clients, standalone OPC products/solutions, and products/solutions that integrate with existing OPC products.
OPC is set to play a pivotal role in IIoT/Industrie 4.0. We have aligned ourselves with this broader vision, and are active in leading industries bodies like IIC, FDT, FCG, etc. These consortia are driving the technologies forming the building blocks of IIoT/Industrie 4.0.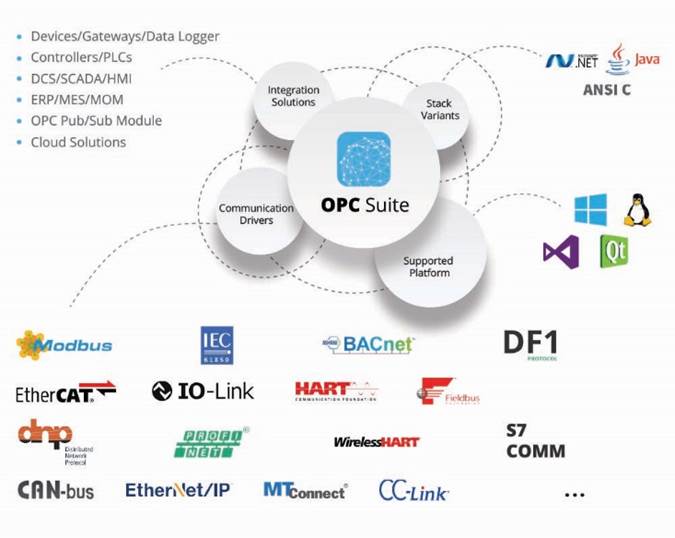 Offerings:
OPC enabled cloud solution
OPC Pub/Sub module integration
OPC integration to the PLC, gateways and devices
Custom/Standard Protocol support for OPC
Water SCADA Solution
Solar Power Plant Monitoring Systems
IIoT enabled Chemical Process Simulation
OPC enabled Asset health monitoring for wireless Gateways
Any customization on OPC
Training/Consultancy Capabilities
Utthunga also offers training and consultancy on OPC technology and product/solution development. Please write to contact@utthunga.com with your interests.