Automatic Meter Reading Solutions(AMR)
Accurate. Efficient. Cost-efficient. Reliable.
AMR
Automatic Meter Reading (AMR) is the technology used for automatic collection of consumption, diagnostic and status data from water meter or energy metering devices and transferring the same to a central database for billing, troubleshooting and analyzing. Utthunga provides solution to power distribution companies who are facing challenges with collection of data from the HT meters. Manual processes involved high cost of labor and frequent errors. There were additional challenges related to missing current data from remote locations.
Utthunga has implemented AMI solution based on IIoT platform Javelin to address the challenges of a customer in a much more effective way. The components of Javelin deployed were uConnect (data acquisition unit) and uViz (Visualization and Analytics). The meters from various geographical locations sent data to a central repository for storage and further integration with the billing system.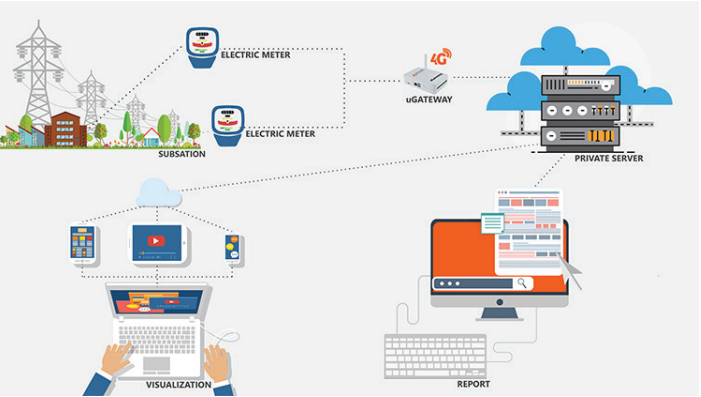 ]

Increased the role of utility

]

The solution enables to get instant alerts in case of energy meter tampering

]

Reduction in manual labor and subsequent cost

]

Automation of billing system

]

Elimination of losses due to manual error
AMI
AMI is an integrated system wherein smart meters, communication networks and data management systems enables two-way communication between utilities and customers. This system automates a number of important functions that were previously performed manually.
]

The ability to automatically and remotely measure electricity use

]

Connect and disconnect service

]

Detect tampering

]

Identify and isolate outages

]

Monitor voltage
If you would like to take your business to the NEXT LEVEL, we are here to assist you!